Continuing my Oscar predictions, now that I've seen the live-action and animated
shorts nominees
...
LIVE-ACTION SHORT
The opinion was unanimous in my group of friends:
Tuba Atlantic
should win this one. When I tell you it's the story of an elderly man who's told by his doctor that he'll only live six more days, you might assume it's a heavy-handed or sentimental examination of life and death. It's actually a biting comedy about a grumpy old man who wants to spend his final days finishing one last project, forced to deal with the interruptions of a teenage girl who claims to be his angel of death. Funny, and just the right amount of pathos.
ANIMATED SHORT
It's more difficult to predict the winner from this year's animated shorts. As usual, Pixar stands out from the crowd with
La Luna
, full of whimsy and magic. And while siding with Pixar seems like the easy and obvious way to win an Oscar pool, that was
not the case last year
... although
La Luna
is sweeter and more awe-inspiring than last year's more cerebral and clever
Day & Night
. So Pixar might get the win this year.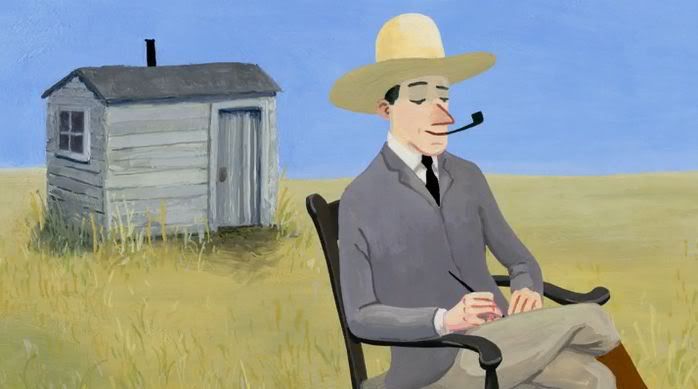 Helby
thinks
Fantastic Flying Books
has a good chance, while I found its message so thick you could choke on it. Instead, I'm looking at
Wild Life
to win. This was the second time I'd seen it, and it's the type of movie that reveals more layers on repeat viewings. Based on true incidents, it's the story of a rich, young Englishman who finds himself in over his head while living off family money in Canada.
The short film nominees may be
available On Demand
through your cable provider or through iTunes if you're interested in watching them and making your own guesses about who will win.