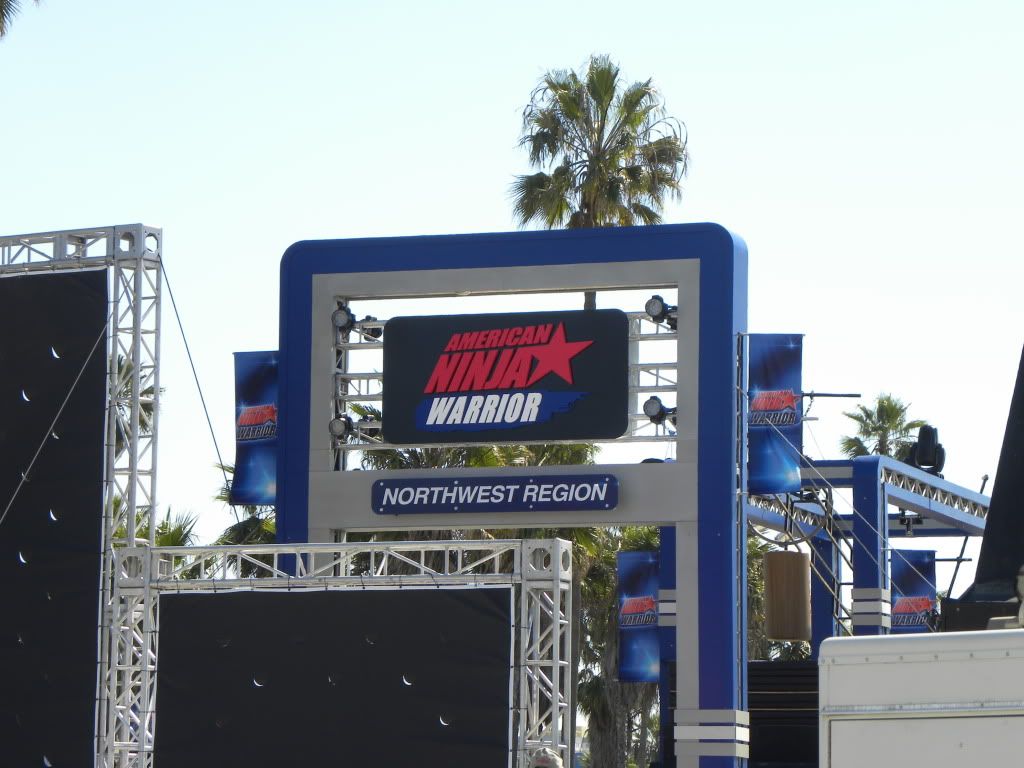 Last Friday through Sunday,
G4
set up their annual taping of "American Ninja Warrior" in my neck of the woods, Venice Beach.
Helby
and I have been watching "
Ninja Warrior
" for a few years now, and thought we'd head over this year to check it out in person.
If you're not familiar with "Ninja Warrior," it's a competition gameshow where contestants have to complete an almost military-level obstacle/training course.
While it's not really difficult to get into any TV show taping around town, this one is particularly easy, being out in the open along the highly foot-trafficked Ocean Front Walk.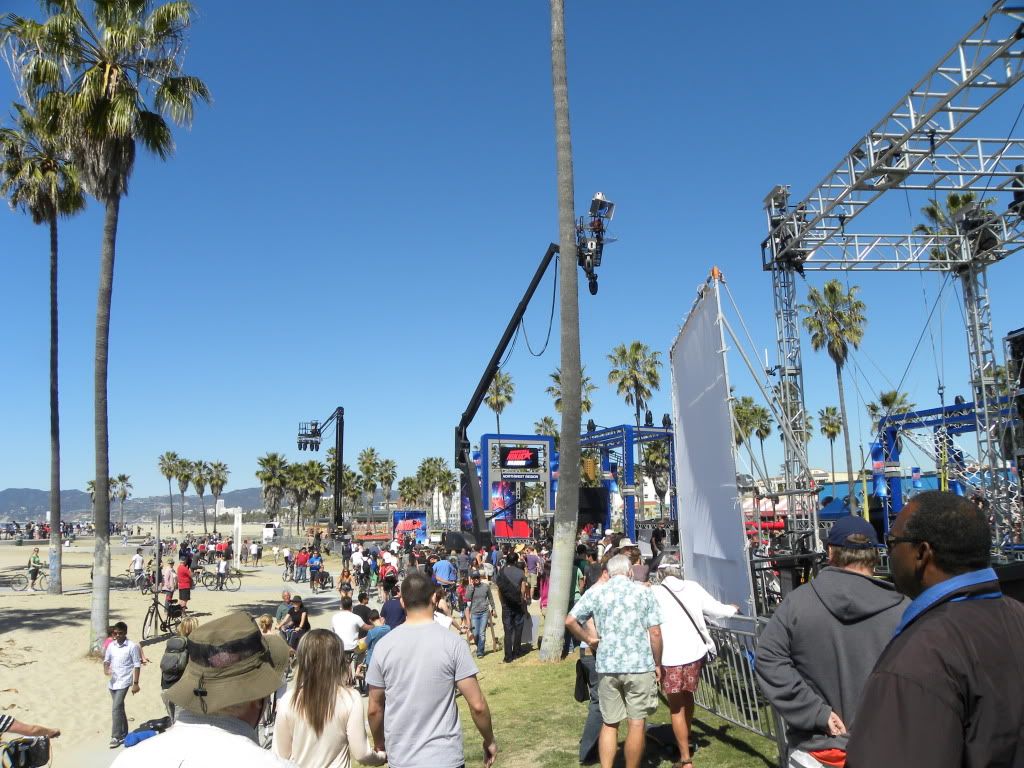 The show plays out in person almost exactly as it does on TV, minus the commentators. I was especially impressed with how quickly they kept the contestants moving, one right after the other. I always assumed there'd be a lot of down time between contestants in order to reset the course and take care of any technical issues. But no, they keep things moving.
Unlike just about any other show taping, crowd control is not a concern. For any talk show or sitcom, the audience has to stay locked in their seats while the show is going on. At "Ninja Warrior," people were allowed to move around freely.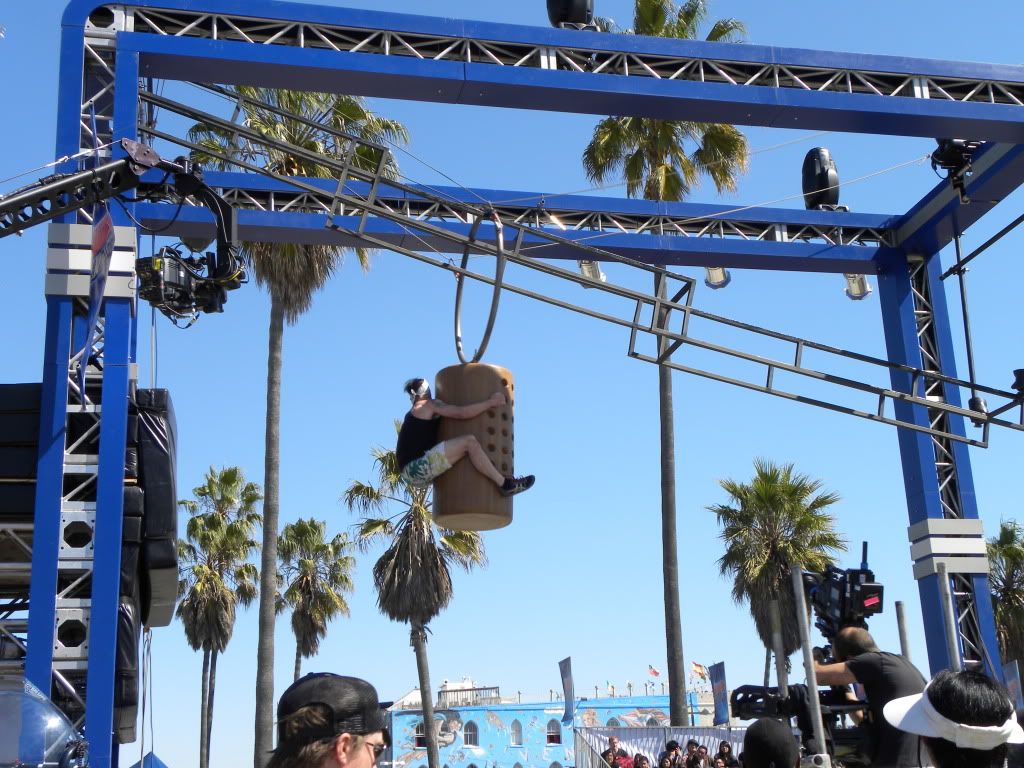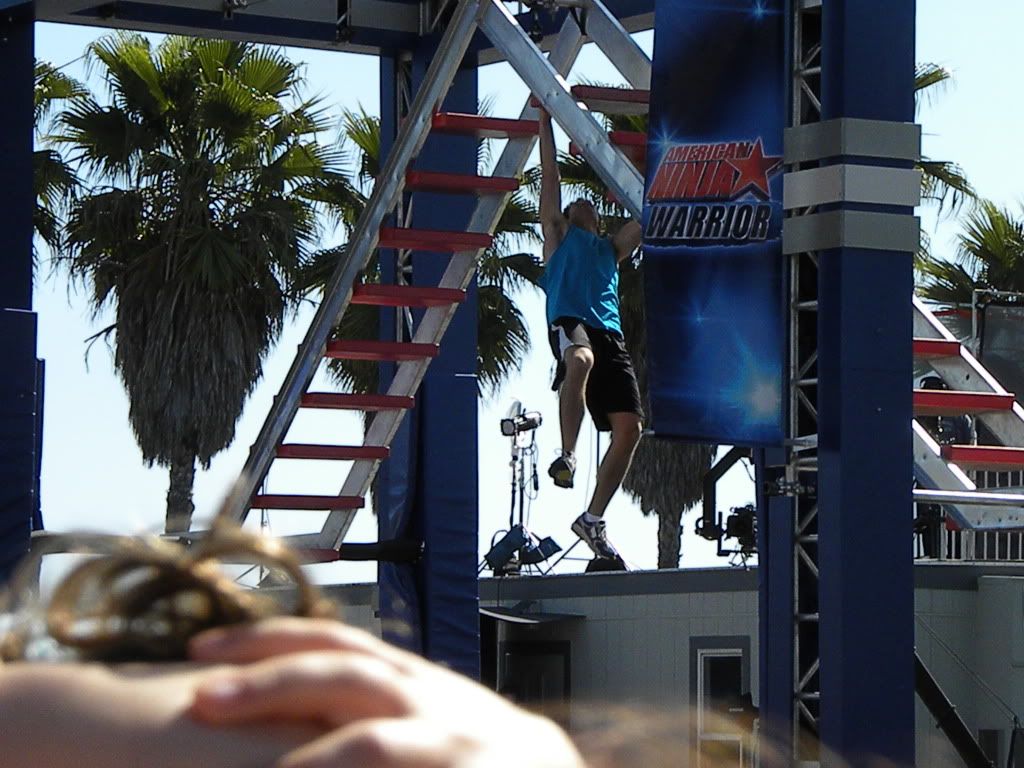 The episodes they shot are due to air sometime in May. So if you find yourself watching the next batch of new episodes of "American Ninja Warrior," keep an eye on the crowd; you might see me there.