Found this committed
Grimm
fan who created a makeup scar on her arm with the show's title branded in. This picture doesn't do it justice, but it was a very well-done effect.
Robbie the Robot
made an appearance, operated remotely by a guy casually -- almost passively -- tapping on a laptop.
When you dress in
steampunk
, you're required to stop and pose for pictures any time you accidentally find yourself in proximity to two or more other steampunks. It's just a thing that's always happening.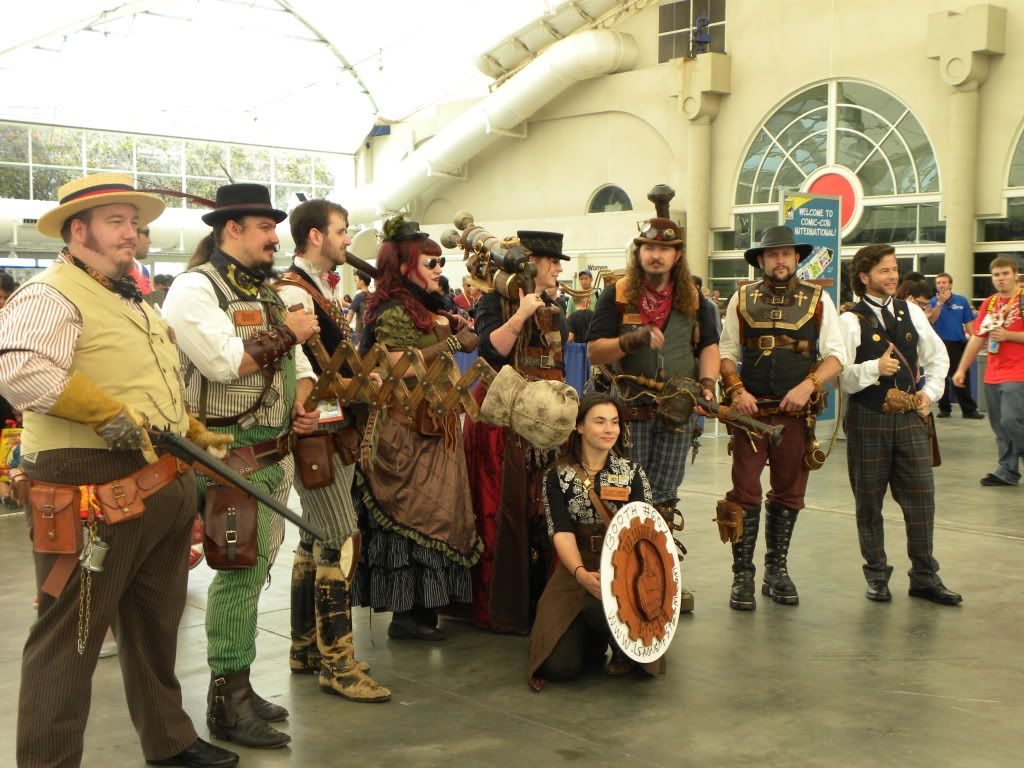 Ran across a group of
Batman villains
. These people didn't know each other but, like steampunks, found themselves near each other and had to pose together. This was easily the single best amateur
Penguin
I've ever seen, anywhere, at all, period.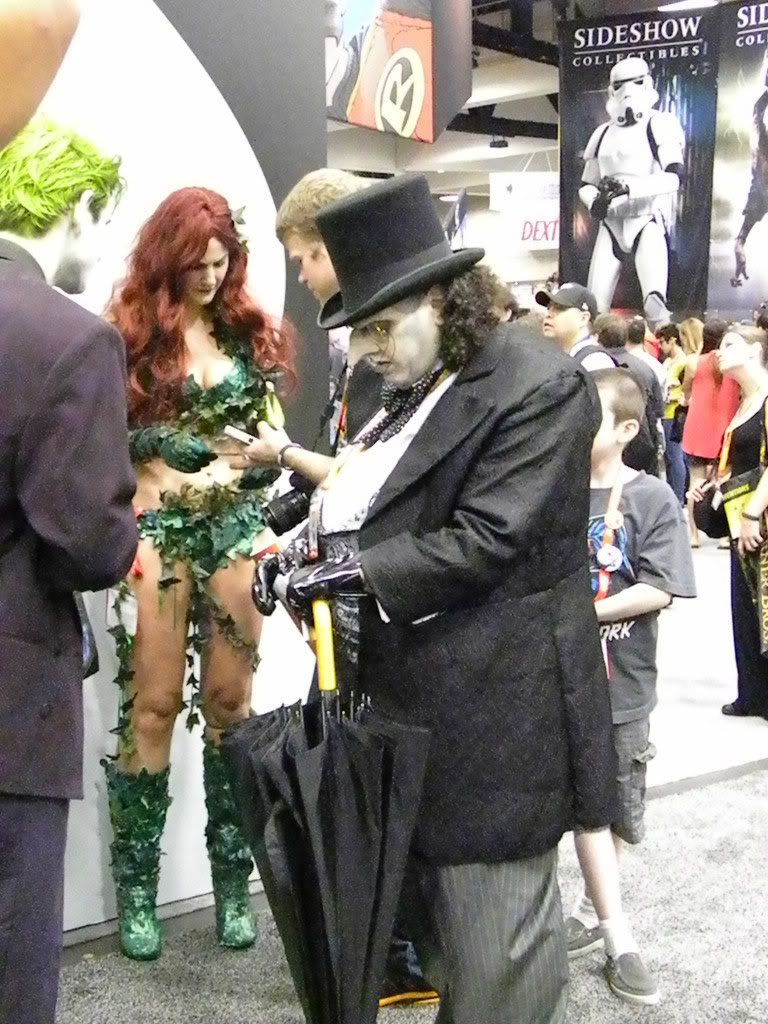 Over near the
Gaslamp Quarter
, a pop-up videogame arcade was set up by... actually, I don't know who set it up. But I appreciated it. Gameplay was free. Got reacquainted with a longtime favorite,
Soul Calibur
. But I spent most of my time playing a game I never knew existed:
four-person Pac-Man
. It's awesome. Not only do you eat pellets, power pellets, fruit and ghosts... you also eat other players! I turned out to be pretty good at that.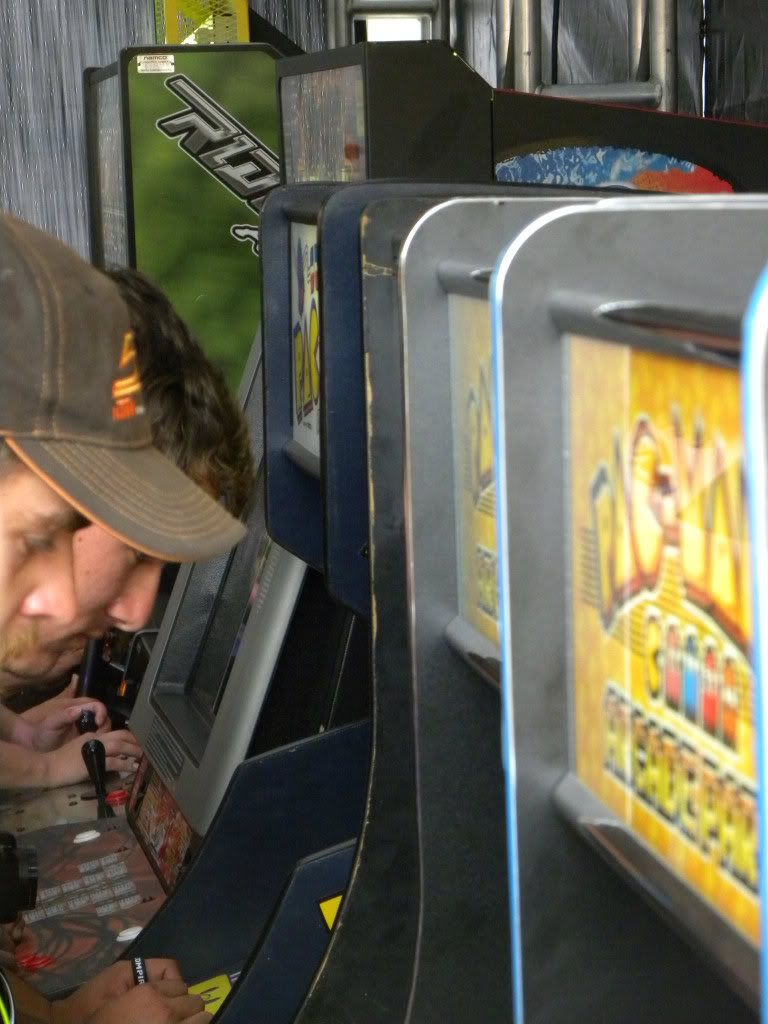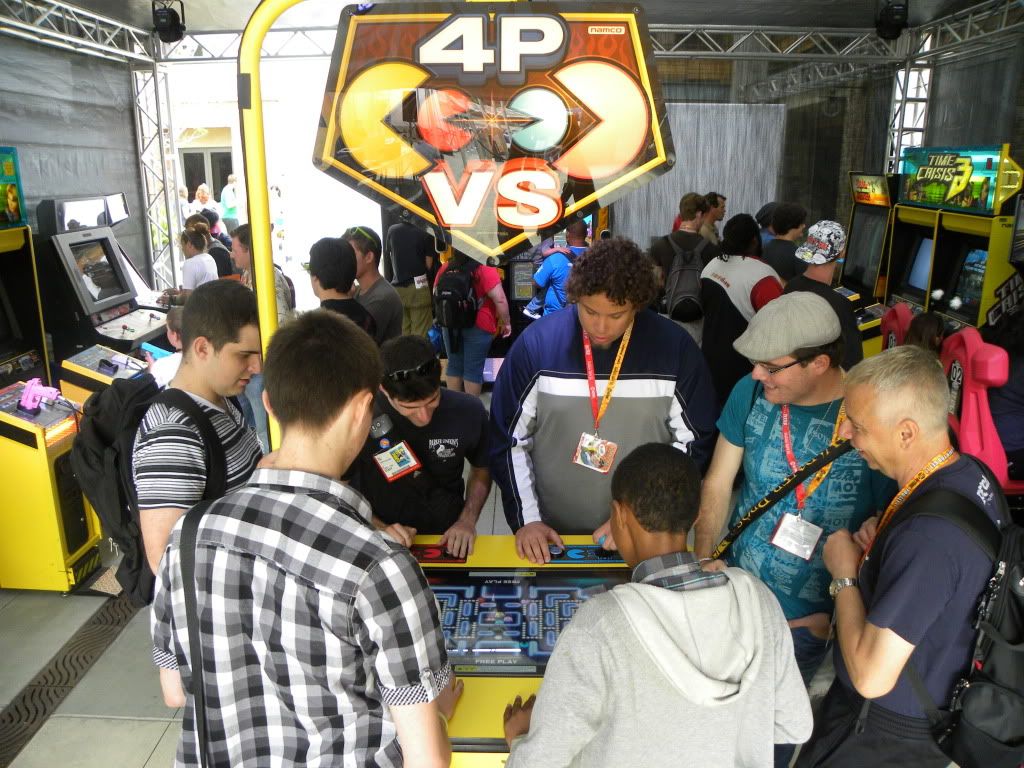 A much-talked-about display this year was the outdoor (and free to Comic-Con non-attendees)
Batmobile exhibit
. Authentic Batmobiles from the
Adam West
series, through
Burton/Keaton
,
Kilmer
,
Clooney
, and the current
Nolan/Bale
trilogy were shined up and available for photo ops.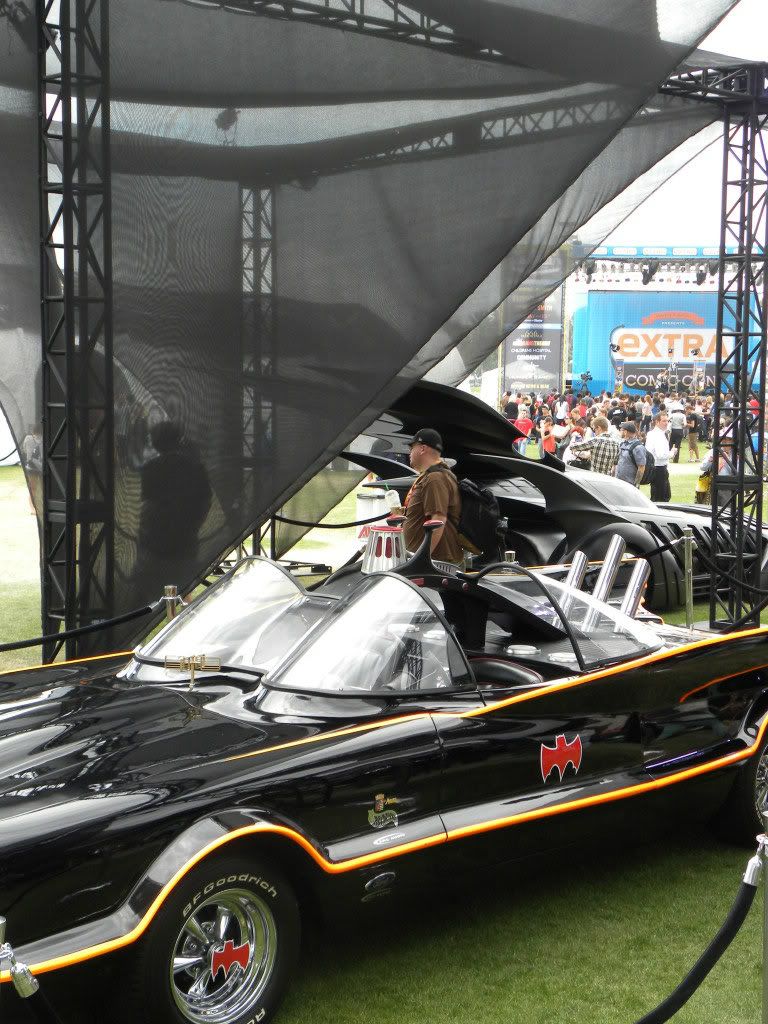 Visible from the street was a small part of the "
Walking Dead
" 100th issue celebration
Zombie Run at Petco Park
. But I didn't feel like paying to run the course, so you'll have to rely on other sites for pictures.
All-in-all, plenty to see and do outside of the usual Comic-Con activities.