The Comic-Con crowd was treated to an advanced screening of
Comedy Central
's new animated series, "
Brickleberry
," centered on a group of bumbling forest rangers. The screening was preceded by a recorded message from comedian
Daniel Tosh
(who produces the show), who couldn't be there because he's "an adult and has a real job." He kept his message short, he told us, so that we wouldn't miss our scheduled "
Joss Whedon
suck-off panel."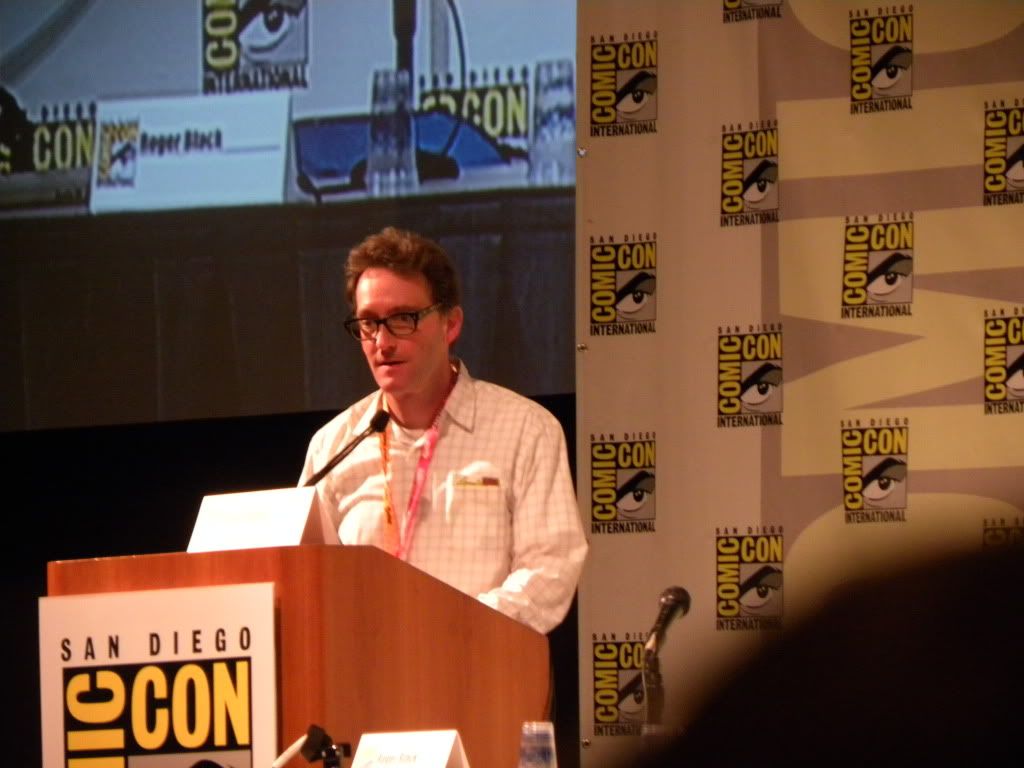 The screening was followed by a Q&A moderated by
Tom Kenny
, voice of
SpongeBob SquarePants
and now a "Brickleberry" cast member. Joining him on stage were voice actors
David Herman
and
Jerry Minor
, and "Brickleberry" creators
Waco O'Guin
and
Roger Black
.
The show had plenty of laughs and will fit in well on late-night Comedy Central. O'Guin and Black were clearly thrilled to be on the Comic-Con stage, a fact reinforced by their descriptions of years of failed pitches and false starts before finding a champion in Tosh.
"Brickleberry" begins airing at the end of September.