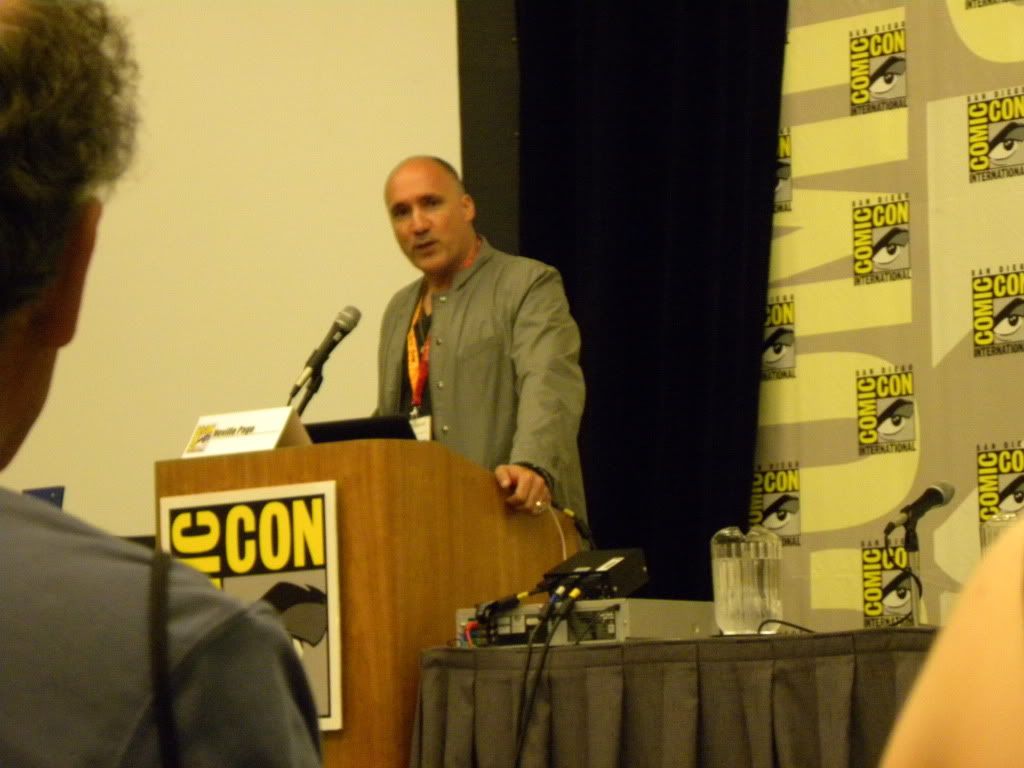 Neville Page
, a leading concept artist and creature designer (seriously,
one of the top guys
), walked the audience through the process of designing for feature films. After giving us an overview of some of his high profile work from the last five years, he zeroed in on
Super 8
as a case study of the arduous process of creating a movie monster.
In the case of
Super 8
, Page was serving two masters -
J.J. Abrams
and
Steven Spielberg
- sometimes with contradictory visions of how a creature should look.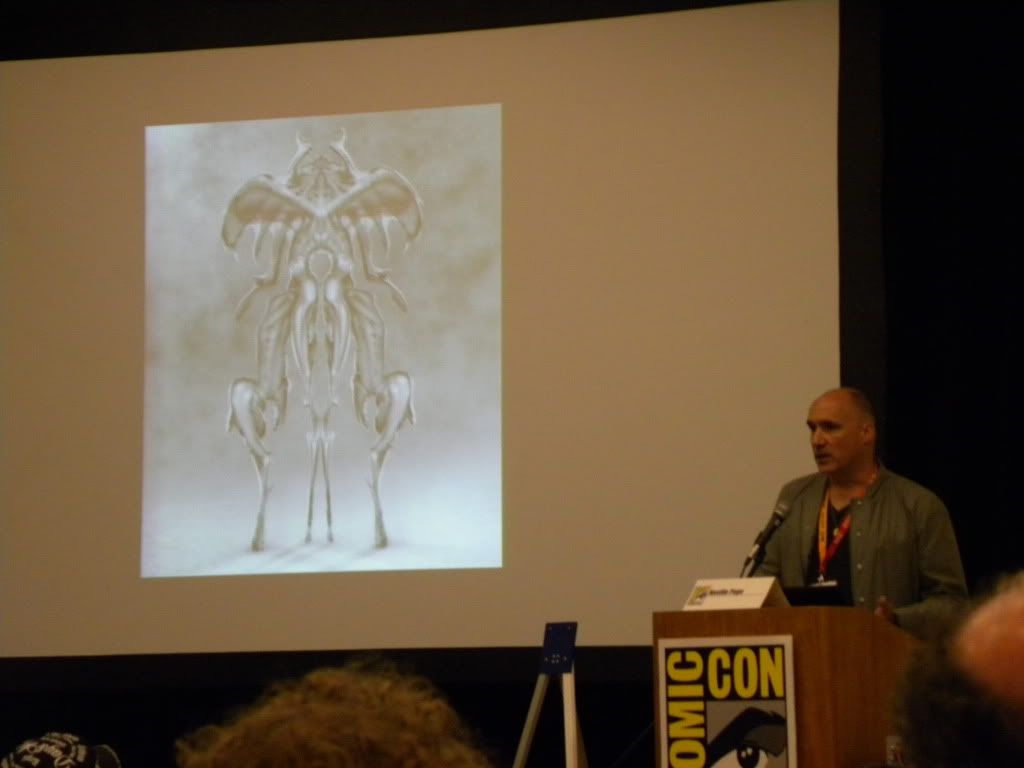 I was particularly fascinated by Page's personal process of creating hundreds of "conversation-starter" Rorschach silhouettes for directors and producers to review. By carpet-bombing them with a large assortment of forms, he can narrow down what his clients are looking for in a broad sense, and then get to work creating variations that narrow the field, and eventually fleshing out (literally) the details for the final figure(s).
Page uses everything from the latest digital tech (he seems to be a particular fan of
ZBrush
) to the decidedly low tech (using simple effects on Apple's
Photo Booth
) in order to quickly yet creatively find inventive new forms for new movie creatures and other objects.