Three panels on Saturday were of the how-to variety.
Creating Animated TV Series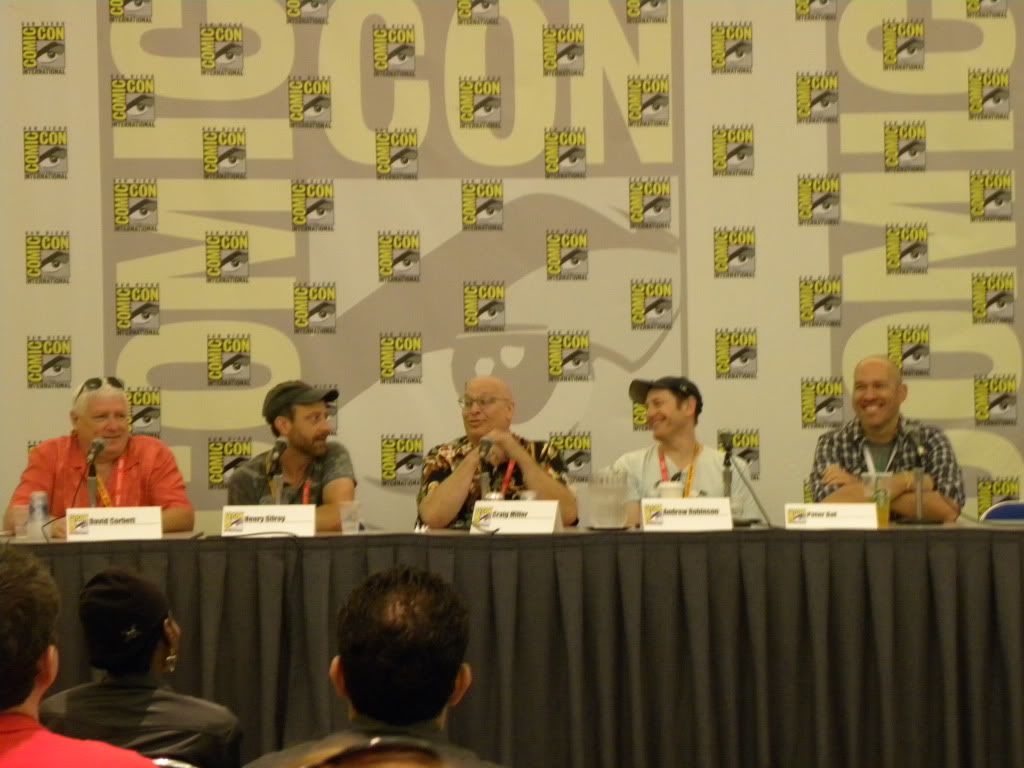 This was a very excellent panel featuring members of the
Writers Guild of America's Animation Writers Caucus
, true veterans of the industry. Writers
Alan Burnett
,
Peter Gal
,
Henry Gilroy
,
Craig Miller
,
Andrew Robinson
and developer
David Corbett
discussed the difference between writing and developing, working with a brand versus working with an original idea, and what you, personally, need to bring to the table to sell an animated series. (Basically, storytelling trumps art, although art is a great initial hook.)
Proper Pitching and Promoting Yourself
He didn't want his hair to look like Justin Bieber's, he told us
The very popular
Bryan Tillman
, of the
Art Institute of Washington
, gave a detailed five-part process for presenting yourself and your ideas to the proper company or client. The recurring theme of Tillman's presentation was time: being able to concisely convey your ideas; the elevator pitch; knowing when to let a project go.
The Art of Writing with Gregg Hurwitz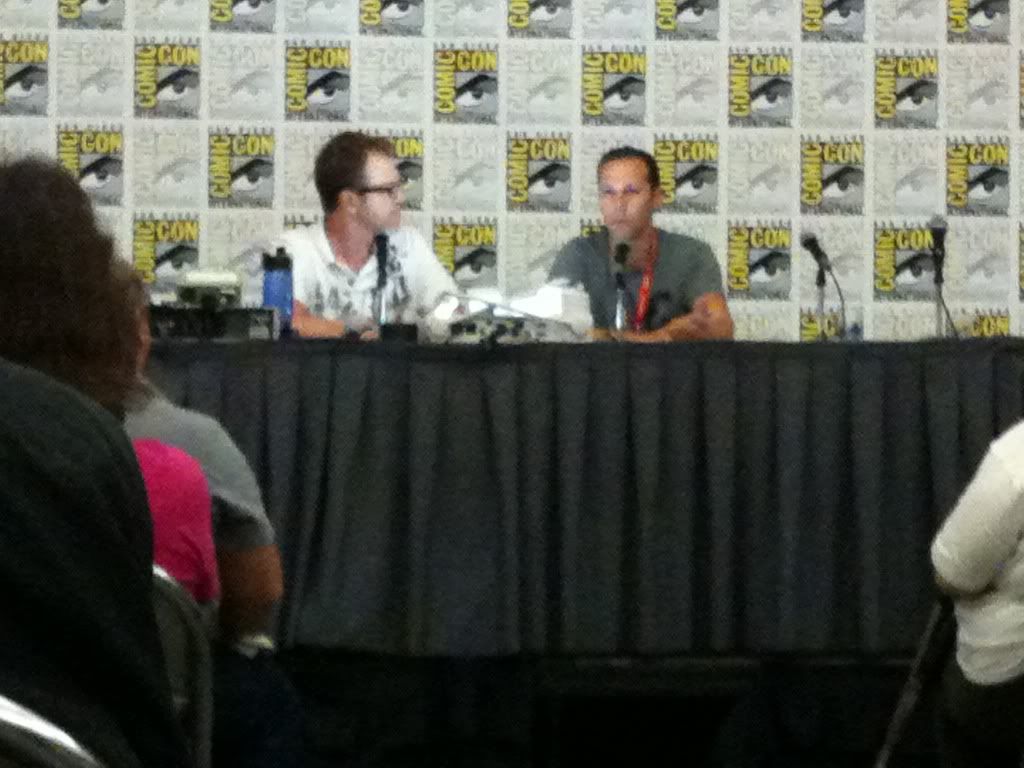 Gregg Hurwitz
is a sickeningly prolific writer of novels, short stories, comics and television. In this one-on-one panel with
Scott Brick
, Hurwitz discussed his process, stressing research in particular. He also discussed surviving the dregs - keeping perspective on the fact that the tough scene or chapter that you spent days or weeks torturing yourself over is going to fly right by for the reader.