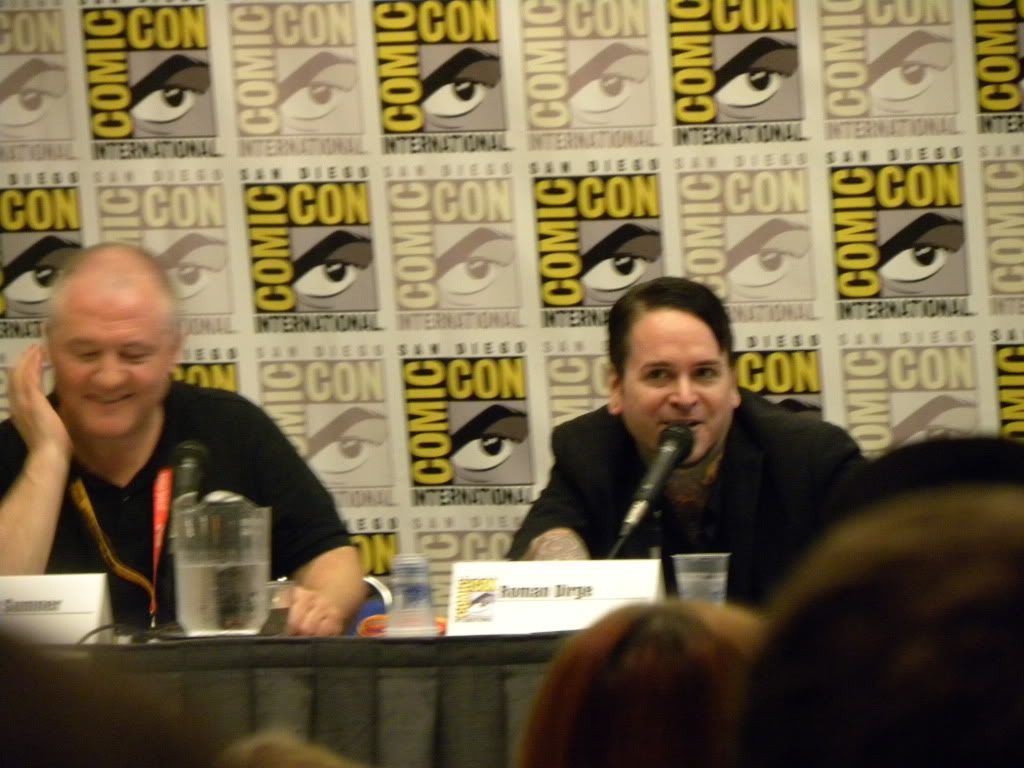 Stopped in to see
Roman Dirge
discuss the latest issues of his now-20-year-old comic book series
Lenore
. He also talked briefly about a potential new stop-motion animated TV series, and a new stop-motion animated feature film project. Due to their early development status, he couldn't elaborate much about either.
Dirge was interviewed by his merchandizing partner
Andrew Sumner
.
This is the second year I attended a Roman Dirge panel. They tend to be loosely-structured stream-of-consciousness events; a good opportunity for fans to ask any and every question, and receive a shot of sherry as a reward.