One of the fun aspects of Comic-Con is that you go into panels with certain expectations, but there's always plenty of room for surprises. For example, I went to the "
Phineas and Ferb
" panel expecting to see the creators and voice cast of that show. Which I did. But what I wasn't expecting was to see
Damon Lindelof
, co-creator of "
Lost
," moderating the panel. And since "Lost" events were always difficult to get into, it was nice to finally get a chance to see him.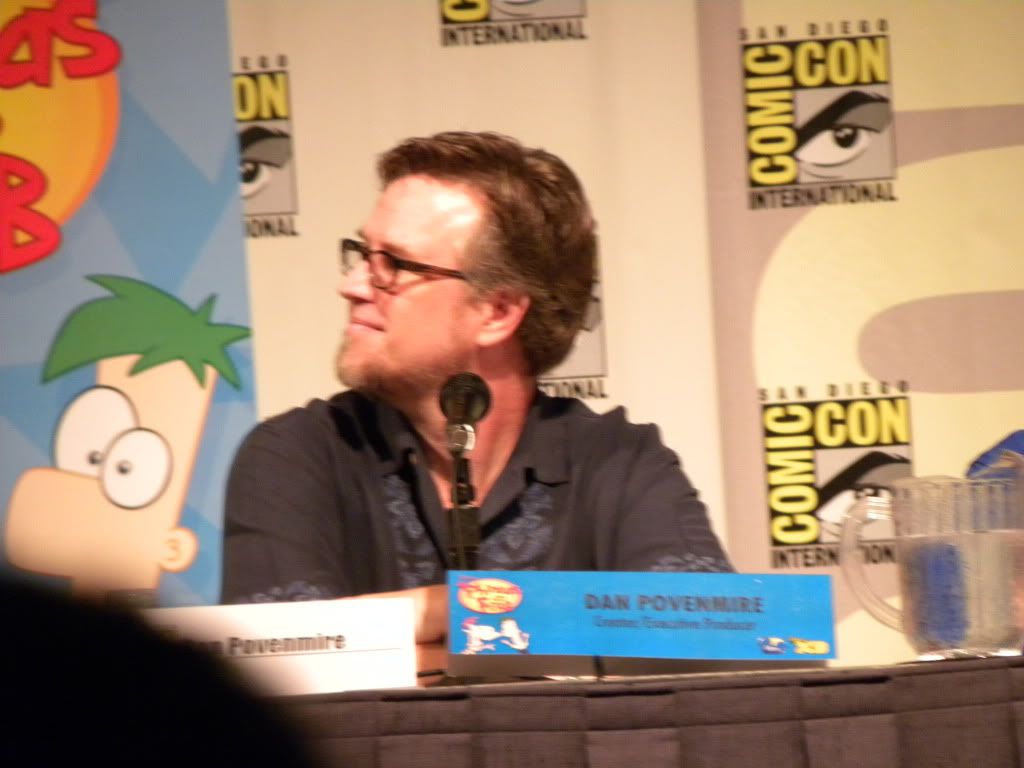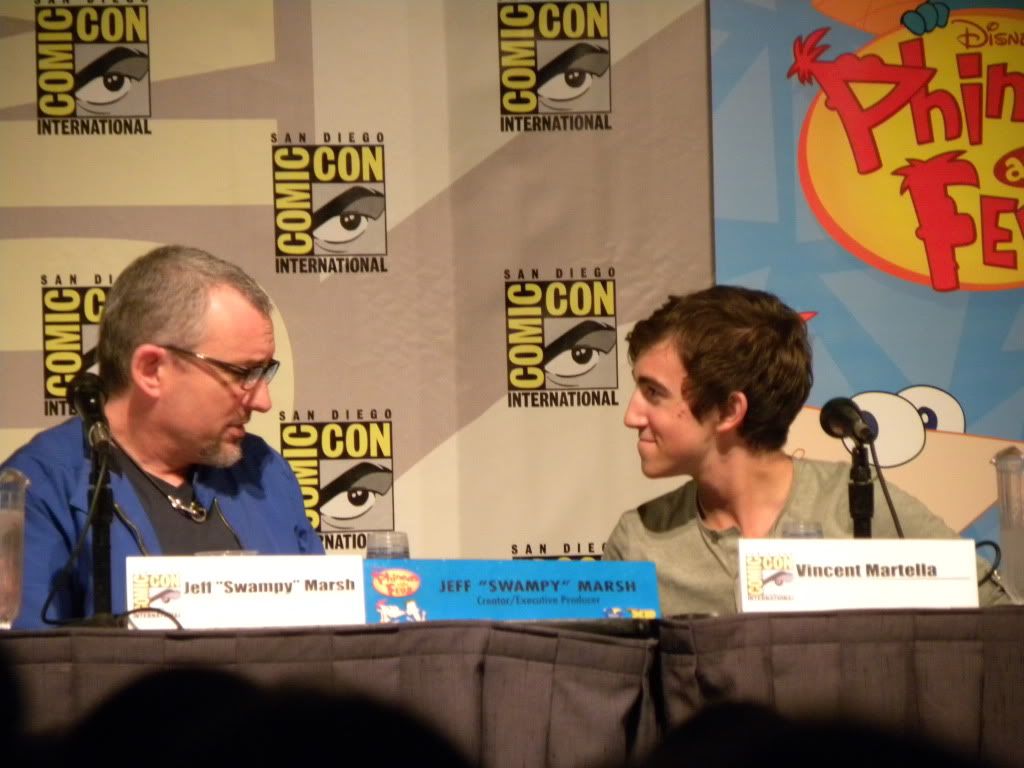 But of course the real reason I was there was for "Phineas and Ferb." Obviously there were a lot of kids in attendance, so energy was high. The actors had fun popping in and out of character. Watching
Dee Bradley Baker
perform the
Perry the Platypus
chatter is somewhat disturbing... in a good way.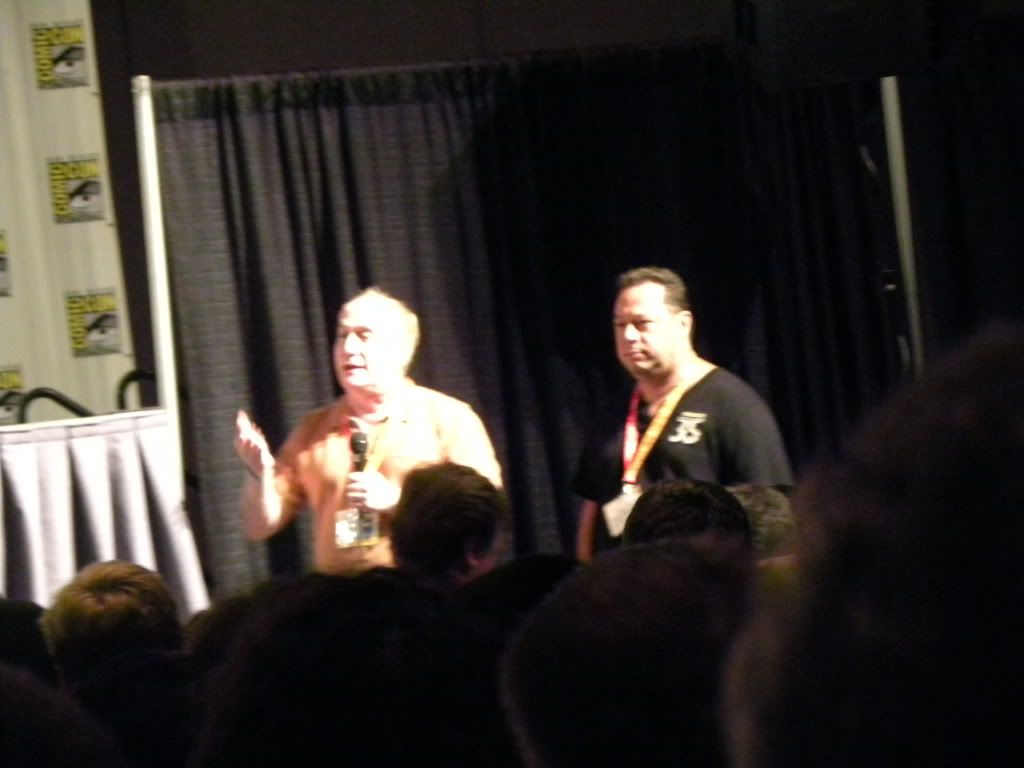 Show creators
Dan Povenmire
and
Jeff "Swampy" Marsh
prepped the audience for the upcoming
"Where's Perry?" cliffhanger
season finale. Then
Marvel
's
Jeph Loeb
and
Joe Quesada
stopped by to make the big announcement: next year, "Phineas and Ferb" will be joined in a crossover movie event with "
The Avengers
." When a new
Doofenshmirtz
"Inator" inadvertently zaps away the Avengers' superpowers, Phineas and Ferb will help them to get their powers back.