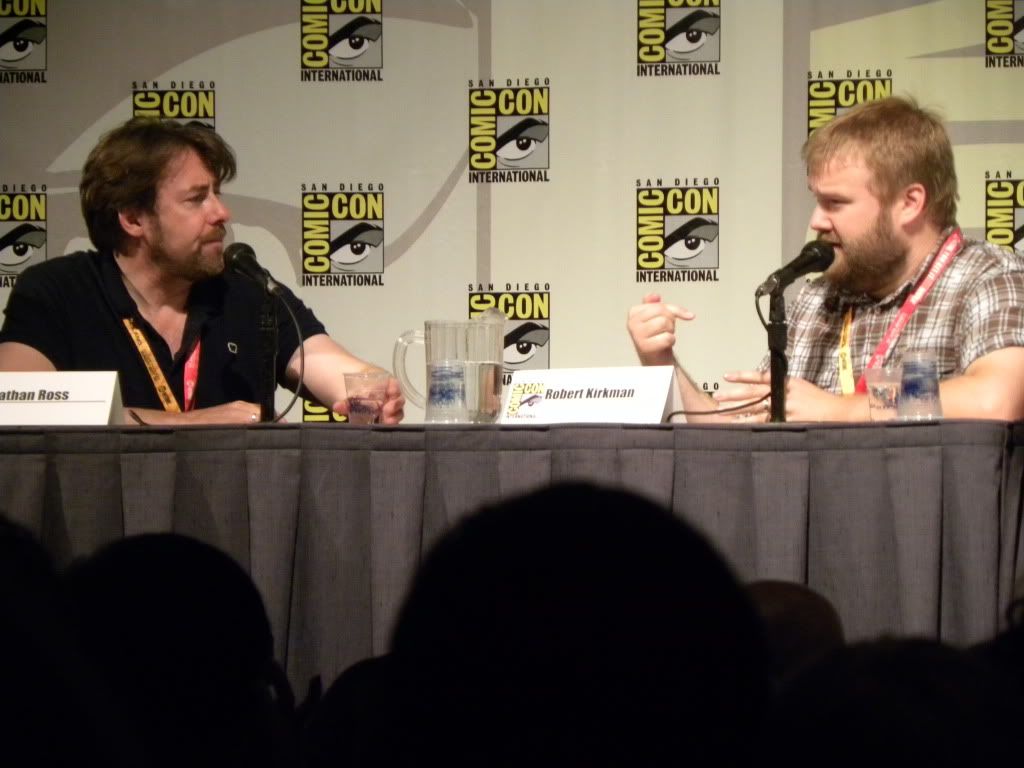 Formatted like a late-night talk show, this panel wasn't
about
writing per sé, but more of a getting-to-know three high-profile comic book writers:
Robert Kirkman
,
John Layman
, and
Ed Brubaker
. Moderator
Jonathan Ross
made for a good talk show host, something at which he's clearly experienced. (He assured us Americans that he's quite a big deal in his native UK.)
The conversation largely centered on the benefits of creator ownership of comic book properties. Also discussed were daily routines and habits of successful comic writers, including scheduled masturbation time (always 2 PM).
Kirkman, Layman and Brubaker all pointed new comic creators toward
internet distribution
, which seems to be the recurring theme at this year's Comic-Con. Artists can retain creative control of their work, eliminate printing costs, and not lose any of their earnings to publishers (who typically take more than 50%, even from the top writers).