If I had posted my Oscar predictions a mere week or two ago, I probably would have recommended a straight-ticket vote for
Lincoln
in your office pool. But things have changed in what is shaping up to be an exciting awards season.
This was a pretty excellent year for movies overall. The
blockbusters were smart
, and the smart movies were blockbusters. (I was genuinely shocked when
Lincoln
was sold out the first time I tried to see it.) With so many great movies, there wasn't a clear frontrunner as awards season began. When the Oscar nominees were announced, there was a little bit of clarity:
Lincoln
had the most nominations, and so became the default front-runner.
Argo
, an early favorite from October, was looking to be on the outs with Ben Affleck snubbed in the directing category. But when it started winning top prizes from the DGA, the PGA, SAG, BAFTA, the AFI, and numerous critics' awards, the race became complicated again.
This year is all about
Lincoln
v.
Argo
. Who will win on Oscar night? (I mean, other than the fact that everyone is a winner, and it's an honor just to be nominated.) Let's take a closer look...
SOUND EDITING
Argo - Erik Aadahl and Ethan Van der Ryn
Django Unchained - Wylie Stateman
Life of Pi - Eugene Gearty and Philip Stockton
Skyfall - Per Hallberg and Karen Baker Landers
Zero Dark Thirty - Paul N.J. Ottosson
SOUND MIXING
Argo - John Reitz, Gregg Rudloff and Jose Antonio Garcia
Les Misérables - Andy Nelson, Mark Paterson and Simon Hayes
Life of Pi - Ron Bartlett, D.M. Hemphill and Drew Kunin
Lincoln - Andy Nelson, Gary Rydstrom and Ronald Judkins
Skyfall - Scott Millan, Greg P. Russell and Stuart Wilson
Sound Editing is the creation of the audio texture of a movie. Think of it as production design for the ears. Sound Mixing is the recording and blending of the audio, ultimately what you hear and how you hear it in the finished movie.
With its blend of action and exotic locations each requiring their own distinct feel, I think
Skyfall
will win in Sound Editing. And with its unique approach to on-set singing, I think
Les Misérables
will take Sound Mixing.
VISUAL EFFECTS
The Hobbit: An Unexpected Journey - Joe Letteri, Eric Saindon, David Clayton and R. Christopher White
Life of Pi - Bill Westenhofer, Guillaume Rocheron, Erik-Jan De Boer and Donald R. Elliott
Marvel's The Avengers - Janek Sirrs, Jeff White, Guy Williams and Dan Sudick
Prometheus - Richard Stammers, Trevor Wood, Charley Henley and Martin Hill
Snow White and the Huntsman - Cedric Nicolas-Troyan, Philip Brennan, Neil Corbould and Michael Dawson
This is a jaded point-of-view perhaps, but no less true for it: we've been at critical mass for what digital special effects can accomplish for a long time now. Scary, writhing alien monsters, epic explosions, superhuman stunts - we've seen it all countless times before. Standing out from the pack this year are the earthly animals in
Life of Pi
. They're imperfect, clearly fake in many scenes. But I actually think that may be to its benefit, as it raises voter awareness of how much sweat went into making these effects as great as possible. It's an immense challenge trying to realistically recreate an animal that the human eye is so familiar with. The CGI artists on this movie did an excellent job. Expect
Pi
to win.
COSTUME DESIGN
Anna Karenina - Jacqueline Durran
Les Misérables - Paco Delgado
Lincoln - Joanna Johnston
Mirror Mirror - Eiko Ishioka
Snow White and the Huntsman - Colleen Atwood
The period accuracy and large scale of
Lincoln
, as well as the landmark importance of the movie overall, will bring the award to Joanna Johnston.
LIVE ACTION SHORT FILM
"Asad" - Bryan Buckley and Mino Jarjoura
"Buzkashi Boys" - Sam French and Ariel Nasr
"Curfew" - Shawn Christensen
"Death of a Shadow (Dood van een Schaduw)" - Tom Van Avermaet and Ellen De Waele
"Henry" - Yan England
A really good crop of movies this year. I loved the originality and execution of "Death of a Shadow," and was moved by the end-of-life drama of "Henry." But, with it's blend of pathos, dark humor, and character growth and redemption, I expect "Curfew" to win the statue.
ANIMATED SHORT
"Adam and Dog" - Minkyu Lee
"Fresh Guacamole" - PES
"Head over Heels" - Timothy Reckart and Fodhla Cronin O'Reilly
"Maggie Simpson in 'The Longest Daycare'" - David Silverman
"Paperman" - John Kahrs
There's a lot of enthusiasm for "
Paperman
," and I fully expect it to win. There's a lot that's great about that movie. It's beautiful, and full of charm and sweetness. The drawback for me is that, when the paper airplanes gain sentience and bring the young lovers together, the movie robs these wonderful characters of the victory they deserve to earn by their own agency.
If I had a vote to cast, it would go to the clever, challenging and bittersweet late-stage marriage metaphor of "
Head Over Heels
." "Paperman" will win, but do yourself a favor and look up "Head Over Heels."
FILM EDITING
Argo - William Goldenberg
Life of Pi - Tim Squyres
Lincoln - Michael Kahn
Silver Linings Playbook - Jay Cassidy and Crispin Struthers
Zero Dark Thirty - Dylan Tichenor and William Goldenberg
Veteran editor and longtime Spielberg collaborator Michael Kahn should win this one.
ORIGINAL SONG
"Before My Time" from Chasing Ice - Music and Lyric by J. Ralph
"Everybody Needs A Best Friend" from Ted - Music by Walter Murphy; Lyric by Seth MacFarlane
"Pi's Lullaby" from Life of Pi - Music by Mychael Danna; Lyric by Bombay Jayashri
"Skyfall" from Skyfall - Music and Lyric by Adele Adkins and Paul Epworth
"Suddenly" from Les Misérables - Music by Claude-Michel Schönberg; Lyric by Herbert Kretzmer and Alain Boublil
It's so obvious! Of the songs listed above, which one can you start humming right now, and at the drop of a hat on any given day?
Skyfall
isn't going to win too many awards on Oscar night; it's just not that kind of movie. But everybody loved it, and everybody loves Adele. Solid win.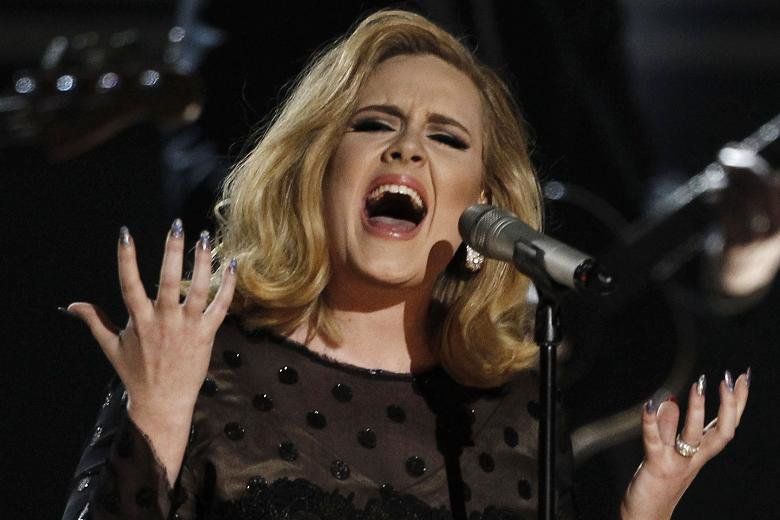 ORIGINAL SCORE
Anna Karenina - Dario Marianelli
Argo - Alexandre Desplat
Life of Pi - Mychael Danna
Lincoln - John Williams
Skyfall - Thomas Newman
I gotta admit, this is a tough call. The stately nature of John Williams'
Lincoln
score could win the day. And the
Skyfall
score hit all the right drama and action chords. But I'm looking at five-time nominee Alexandre Desplat to ride the
Argo
wave to his first Oscar win.
PRODUCTION DESIGN
Anna Karenina - Production Design: Sarah Greenwood; Set Decoration: Katie Spencer
The Hobbit: An Unexpected Journey - Production Design: Dan Hennah; Set Decoration: Ra Vincent and Simon Bright
Les Misérables - Production Design: Eve Stewart; Set Decoration: Anna Lynch-Robinson
Life of Pi - Production Design: David Gropman; Set Decoration: Anna Pinnock
Lincoln - Production Design: Rick Carter; Set Decoration: Jim Erickson
Strong competition in this category. There's a lot of goodwill for
Les Misérables
.
Life of Pi
would be a personal preference for me. But I think we'll have another win for
Lincoln
here. Again, the period accuracy, the scale, and the aura of importance surrounding this film will go a long way.
CINEMATOGRAPHY
Anna Karenina - Seamus McGarvey
Django Unchained - Robert Richardson
Life of Pi - Claudio Miranda
Lincoln - Janusz Kaminski
Skyfall - Roger Deakins
Roger Deakins is great, and it's been acknowledged that he's probably shot the most beautiful Bond film ever. Speaking of beautiful:
Life of Pi
. But I'm looking at this to be another win for
Lincoln
, and a well-deserved award for the also-great Janusz Kaminski.
ANIMATED FILM
Brave - Mark Andrews and Brenda Chapman
Frankenweenie - Tim Burton
ParaNorman - Sam Fell and Chris Butler
The Pirates! Band of Misfits - Peter Lord
Wreck-It Ralph - Rich Moore
2012 was a great year for animation. A lot of strong stories and innovative visions. While
Frankenweenie
and
ParaNorman
were personal favorites of mine, they're unlikely to win.
Wreck-It Ralph
is all charm, heart, humor, and adventure. It's unusually structured, and the rare movie that's full of surprises. It took the top prize at the Annie Awards, and it will here too. (And, hey, what has two thumbs and made a bullseye prediction way back on November 2nd?
This guy!
)
FOREIGN LANGUAGE FILM
Amour (Austria)
Kon-Tiki (Norway)
No (Chile)
A Royal Affair (Denmark)
War Witch (Canada)
Let's put it this way: only one of these movies is also nominated for Best Picture. If it's big enough to swim in the ocean with the rest of the Best Pictures, it's a safe bet that it's the biggest fish in this smaller pond.
Amour
will win.
DOCUMENTARY FEATURE
5 Broken Cameras
The Gatekeepers
How to Survive a Plague
The Invisible War
Searching for Sugar Man
The front-runner here is
Searching for Sugar Man
. It's a character piece, it's a mystery, it's an affirmation of the perseverance of art. But most of all, it's a crowd-pleaser.
The Invisible War
could gain traction for its disturbing topic and for being an "activist movie" that has successfully led to reform. But I think
Sugar Man
's got it.
ORIGINAL SCREENPLAY
Amour - Written by Michael Haneke
Django Unchained - Written by Quentin Tarantino
Flight - Written by John Gatins
Moonrise Kingdom - Written by Wes Anderson & Roman Coppola
Zero Dark Thirty - Written by Mark Boal
Man, I'd love to see
Moonrise Kingdom
take this. But that seems unlikely, as do
Django Unchained
and
Flight
, despite their largely positive critical receptions.
Zero Dark Thirty
is strong in the running. But I'm thinking
Amour
will be the winner here, coupling with its likely Best Foreign Language Film win.
ADAPTED SCREENPLAY
Argo - Screenplay by Chris Terrio
Beasts of the Southern Wild - Screenplay by Lucy Alibar & Benh Zeitlin
Life of Pi - Screenplay by David Magee
Lincoln - Screenplay by Tony Kushner
Silver Linings Playbook - Screenplay by David O. Russell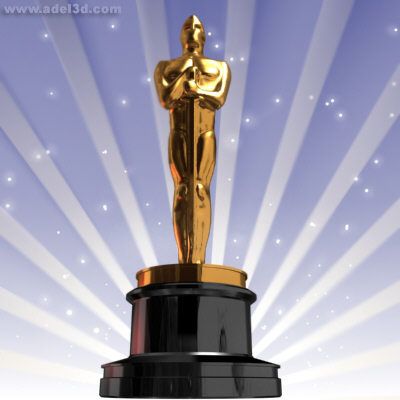 This is another strong category.
Beasts of the Southern Wild
was a surprise Best Picture nominee. It won't win that, but could win this on the strength of that nomination.
Silver Linings
is the only movie this year nominated for all the top awards (every acting category, directing, picture).
Argo
, as alluded to above, has a lot of momentum from the ancillary awards organizations. And then, of course, there's
Lincoln
. The overall momentum of this film could push it to win in this category, as could the bright, shining name of its writer Tony Kushner. I'm going to say the best bet is
Lincoln
. But don't be surprised if
Argo
or
Silver Linings
take it instead.
BEST SUPPORTING ACTOR
Alan Arkin in Argo
Robert De Niro in Silver Linings Playbook
Philip Seymour Hoffman in The Master
Tommy Lee Jones in Lincoln
Christoph Waltz in Django Unchained
Awesome list of performances here, and each a previous Oscar winner. It's been a long time since Robert De Niro won, and this role has been widely lauded as his best in decades. (Full disclosure: I haven't seen it yet.) But it's been a while for Tommy Lee Jones, too, and he's a standout in a movie full of standout performances. I think it's his.
BEST SUPPORTING ACTRESS
Amy Adams in The Master
Sally Field in Lincoln
Anne Hathaway in Les Misérables
Helen Hunt in The Sessions
Jacki Weaver in Silver Linings Playbook
The story of
Les Misérables
has been interesting, if not uncommon. It was highly anticipated. When it emerged, it was mostly seen as delivering on the hype. Then the backlash started. Then there was the backlash against the backlash. Through it all, one thing has persevered: Anne Hathaway's performance of "I Dreamed a Dream" and, by extension, of Fantine as a whole. (I understand there's some Hathaway hate going around the internet. That's the internet for ya. But I don't think there's any Hathaway hate coming from Academy voters, nor is it affecting their decision-making.) It's a truly devastating performance. As time has passed, the buzz has died down. But when the voters have their ballots in front of them, I'm sure they'll remember how moved they were and vote for Hathaway.
BEST ACTOR
Bradley Cooper in Silver Linings Playbook
Daniel Day-Lewis in Lincoln
Hugh Jackman in Les Misérables
Joaquin Phoenix in The Master
Denzel Washington in Flight
Again, all great performances here. But Daniel Day-Lewis is beyond extraordinary. He absolutely
is
Abraham Lincoln. The voice, the look, the physicality - Daniel Day-Lewis constructed his version of Lincoln from the ground up. I suppose that's nothing new for Day-Lewis, but that doesn't make it any less amazing. If he doesn't win, there will be riots in the streets. Or maybe I'll just be a riot of one, quickly suppressed by the most basic of police tactics. But still, the riot will happen.
BEST ACTRESS
Jessica Chastain in Zero Dark Thirty
Jennifer Lawrence in Silver Linings Playbook
Emmanuelle Riva in Amour
Quvenzhané Wallis in Beasts of the Southern Wild
Naomi Watts in The Impossible
This comes down to Jessica Chastain and Jennifer Lawrence, both of whom carry their respective movies. Jennifer Lawrence was nominated for
Winter's Bone
before most people knew who she was, and her return to the nomination pool bodes well for her. But Jessica Chastain has been a constant presence in award-winning movies for the past few years, and I think this is the role that will cement her status as a power player.
DIRECTING
Amour - Michael Haneke
Beasts of the Southern Wild - Benh Zeitlin
Life of Pi - Ang Lee
Lincoln - Steven Spielberg
Silver Linings Playbook - David O. Russell
Spielberg will likely win this award. Because...
MOTION PICTURE OF THE YEAR
Amour - Nominees to be determined
Argo - Grant Heslov, Ben Affleck and George Clooney, Producers
Beasts of the Southern Wild - Dan Janvey, Josh Penn and Michael Gottwald, Producers
Django Unchained - Stacey Sher, Reginald Hudlin and Pilar Savone, Producers
Les Misérables - Tim Bevan, Eric Fellner, Debra Hayward and Cameron Mackintosh, Producers
Life of Pi - Gil Netter, Ang Lee and David Womark, Producers
Lincoln - Steven Spielberg and Kathleen Kennedy, Producers
Silver Linings Playbook - Donna Gigliotti, Bruce Cohen and Jonathan Gordon, Producers
Zero Dark Thirty - Mark Boal, Kathryn Bigelow and Megan Ellison, Producers
...
Argo
will win this one. I barely believe I'm saying it; and that's not a criticism of
Argo
, it's a criticism of the awards process.
It stands to reason that whoever directed the Best Picture ought to win Best Director. And that's what happens most years. But it's
not unprecedented for there to be a split
between Best Director and Best Picture. It's happened before. In fact, it's
happened to Steven Spielberg
before. And I think that's what we're in for again this year.
However the nominations are tabulated, Ben Affleck was left out of the Best Director category. Seemingly as a direct response to that snub, every other major awards organization decided to throw its full weight behind Affleck and
Argo
. And as we head into the big show, there's no indication of that trend stopping. Spielberg will win Best Director, and
Argo
will win Best Picture.
At least that's the way I see it. Agree? Disagree? Tell me all about it in the comments below.
On Oscar night, I'll be live tweeting during the ceremony
@yourdailyjoe
. The 85th Academy Awards will air on
February 24, 2013
at 8 eastern/5 pacific on ABC.