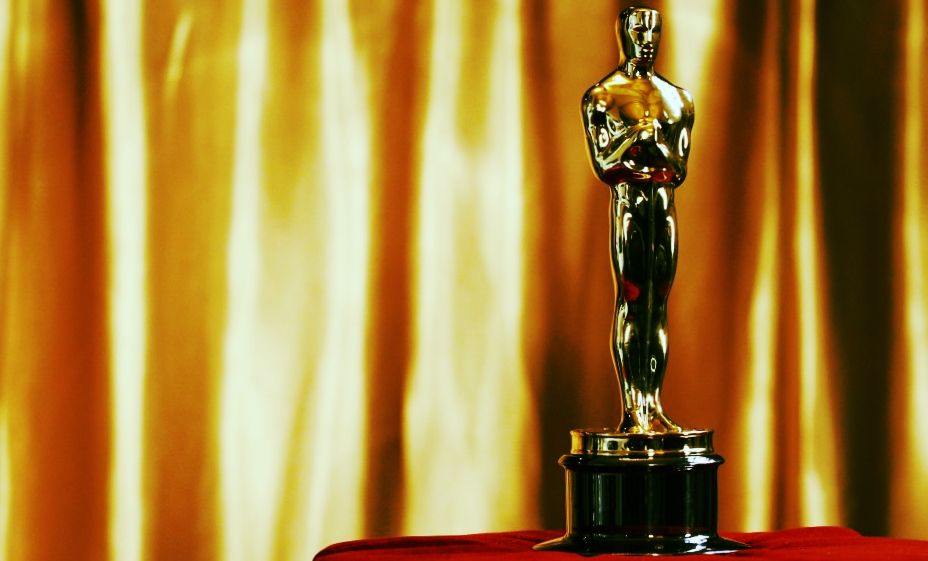 In the early months of awards season,
12 Years a Slave
was perceived as the movie to beat. A strong January surge in popularity for
American Hustle
made that movie seem like a potential spoiler for
12 Years
. But more recently, as various organizations have handed out their awards,
Gravity
has emerged from its early October release as the contender to keep an eye on.
My overall prediction for this year's Oscars is that
12 Years a Slave
remains the Best Picture frontrunner, while
Gravity
will probably stage a mini-sweep. Let's go in for a closer look.
SOUND EDITING
All is Lost, Steve Boeddeker and Richard Hymns
Captain Phillips, Oliver Tarney
Gravity, Glenn Freemantle
The Hobbit: The Desolation of Smaug, Brent Burge and Chris Ward
Lone Survivor, Wylie Stateman
SOUND MIXING
Captain Phillips, Chris Burdon, Mark Taylor, Mike Prestwood Smith, and Chris Munro
Gravity, Skip Lievsay, Niv Adiri, Christopher Benstead, and Chris Munro
The Hobbit: The Desolation of Smaug, Christopher Boyes, Michael Hedges, Michael Semanick, and Tony Johnson
Lone Survivor, Andy Koyama, Beau Borders, and David Brownlow
Inside Llewyn Davis, Skip Lievsay, Greg Orloff, and Peter F. Kurland
Now for my annual recap of what exactly sound editing and sound mixing are.
Sound Editing
is the design aspect, the department responsible for gathering the audio recorded during production, as well as other elements that need to be created or re-recorded and then cut into the movie.
Sound Mixing
is the final blending and perfecting of all audio in the movie - dialogue, atmospheric sounds, sound effects, music - essentially the final soundtrack you hear.
Gravity
is likely to win for sound editing.
Captain Phillips
should win for sound mixing.
VISUAL EFFECTS
Gravity, Tim Webber, Chris Lawrence, Dave Shirk, and Neil Corbould
The Hobbit: The Desolation of Smaug, Joe Letteri, Eric Saindon, David Clayton, and Eric Reynolds
Iron Man 3, Christopher Townsend, Guy Williams, Erik Nash, and Dan Sudick
The Lone Ranger, Tim Alexander, Gary Brozenich, Edson Williams, and John Frazier
Star Trek Into Darkness, Roger Guyett, Patrick Tubach, Ben Grossmann, and Burt Dalton
Gravity
's success is due almost entirely to its visual grandiosity. Bonus points for being the standout nominee, offering something other than the monsters and mass destruction of the other contenders. The definite winner in this category.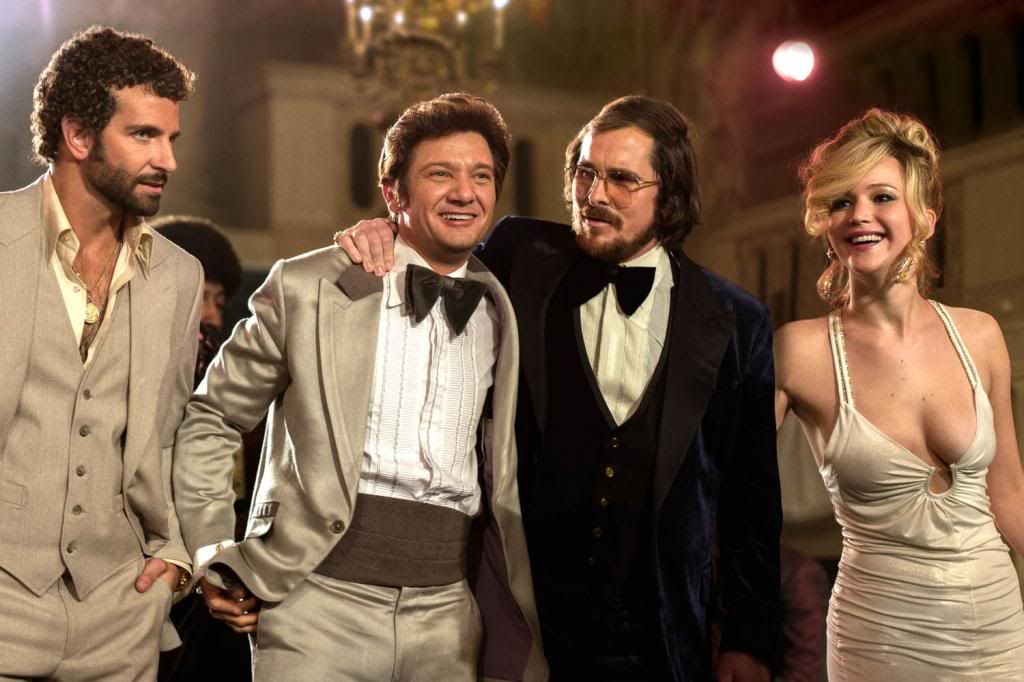 COSTUME DESIGN
American Hustle, Michael Wilkinson
The Grandmaster, William Chang Suk Ping
The Great Gatsby, Catherine Martin
The Invisible Woman, Michael O'Connor
12 Years A Slave, Patricia Norris
I'm expecting the wild-yet-accessible style of
American Hustle
to win this award.
LIVE ACTION SHORT
"Aquel No Era Yo (That Wasn't Me)"
"Avant Que De Tout Perdre (Just Before Losing Everything)"
"Helium"
"Pitääkö Mun Kaikki Hoitaa? (Do I Have to Take Care of Everything?)"
"The Voorman Problem"
I have strong opinions, mostly negative, about this year's crop of Live Action Short nominees. The one that's, in my opinion, far-and-away the best, "Avant Que De Tout Perdre," will not win. This category's winners tend to be comedies, in contrast to the Best Picture winners which so rarely are.
In the comedy department are "The Voorman Problem," which has the advantage of being English-language (as the last three winners have been), and "Pitääkö Mun Kaikki Hoitaa?" which is the most straight-up comedic. I think the latter will win.
ANIMATED SHORT
"Feral"
"Get a Horse!"
"Mr. Hublot"
"Possessions"
"Room on the Broom"
"Get a Horse!" is going to win. You may have seen it play in front of
Frozen
. It's a huge crowd-pleaser, particularly when that crowd is the filmmaking community. This short pays homage to the aesthetics of early animation, then propels things forward to our modern 3-D CGI era. As the cherry on top, they repurposed original voice recordings from the 1930s, including
Walt Disney
himself as
Mickey Mouse
. Who could resist? It's not my personal favorite (that would be "Feral"), but it's clearly going to win.
FILM EDITING
American Hustle, Jay Cassidy, Crispin Struthers, and Alan Baumgarten
Captain Phillips, Christopher Rouse
Dallas Buyers Club, John Mac McMurphy and Martin Pensa
Gravity, Alfonso Cuarón and Mark Sanger
12 Years a Slave, Joe Walker
The dramatic edge of
Captain Phillips
will most likely beat out the humor of
American Hustle
.
BEST SONG
"Alone Yet Not Alone," Alone Yet Not Alone
"Happy," Despicable Me 2
"Let It Go," Frozen
"The Moon Song," Her
"Ordinary Love," Mandela: Long Walk to Freedom
The top selling soundtrack from the top grossing animated movie of the year... hands down, this is an easy win for "Let It Go" from
Frozen
.
BEST ORIGINAL SCORE
John Williams, The Book Thief
Steven Price, Gravity
Alexandre Desplat, Philomena
Thomas Newman, Saving Mr. Banks
William Butler and Owen Pallett, Her
With no nomination for the
12 Years a Slave
score, I've got to go with Steven Price for
Gravity
.
PRODUCTION DESIGN
American Hustle, Judy Becker (Production Design) and Heather Loeffler (Set Decoration)
Gravity, Andy Nicholson (Production Design) and Rosie Goodwin & Joanne Woollard (Set Decoration)
The Great Gatsby, Catherine Martin (Production Design) and Beverley Dunn (Set Decoration)
Her, K. K. Barrett (Production Design) and Gene Serdena (Set Decoration)
12 Years a Slave, Adam Stockhausen (Production Design) and Alice Baker (Set Decoration)
This is a tough call. Personally, I'd love to see
Her
win for being unique and subtle. But I have a feeling Academy voters won't feel as strongly as I do about that; they'll give it to either
Gatsby
or
Gravity
. I'm predicting
Gravity
to take this, as part of its mini-sweep.
BEST CINEMATOGRAPHY
Philippe Le Sourd, The Grandmaster
Emmanuel Lubezki, Gravity
Bruno Delbonnel, Inside Llewyn Davis
Roger Deakins, Prisoners
Phedon Papamichael, Nebraska
Gravity
, all the way. "But
Gravity
was all special effects. Why would it win for cinematography?" Shut up, you don't know what you're talking about. Emmanuel Lubezki had to create convincing lighting for an environment that he could never directly observe. He had to maneuver his camera around all the technical rigs used to make the actors look weightless. And he essentially had to learn a completely different discipline -- that of a special effects designer -- in order to create images that would integrate with the effects-heavy movie. Yes, this is the best cinematography of the year.
BEST ANIMATED FEATURE
The Wind Rises
Frozen
Despicable Me 2
The Croods
Ernest & Celestine
Although there's a slim possibility that
Miyazaki
's final movie,
The Wind Rises
, could win for sentimental reasons,
Frozen
was far too popular to ignore - both commercially and critically.
BEST FOREIGN FILM
Denmark, The Hunt
Belgium, The Broken Circle Breakdown
Italy, The Great Beauty
Palestine, Omar
Cambodia, The Missing Picture
Time for some honesty: I have absolutely no basis to predict the winner in this category. I haven't seen any of these movies (shamefully), and I don't recall hearing anything about any of them from any critics either. All I can do is Google it, same as everybody else. The L.A. Times thinks Italy's
The Great Beauty
will win. What can I say? Okay!
BEST DOCUMENTARY FEATURE
20 Feet from Stardom
The Act of Killing
Dirty Wars
The Square
Cutie and the Boxer
Again, I have to cop to limited firsthand knowledge here. I've only seen one of these nominees. For this category, I'll defer to people who have presumably seen more. The
Directors Guild
gave the award to
The Square
, so I'm going to side with that.
BEST ADAPTED SCREENPLAY
John Ridley, 12 Years a Slave
Julie Delpy, Ethan Hawke & Richard Linklater, Before Midnight

Terence Winter, The Wolf of Wall Street

Billy Ray, Captain Phillips
Steve Coogan and Jeff Pope, Philomena
Although the
Writers Guild
gave this to Billy Ray for
Captain Phillips
, I'm pretty confident the Oscar voters will give this to
12 Years a Slave
's John Ridley.
BEST ORIGINAL SCREENPLAY
David O. Russell and Eric Singer, American Hustle
Bob Nelson, Nebraska
Spike Jonze, Her
Craig Borten & Melisa Wallack, Dallas Buyers Club
Woody Allen, Blue Jasmine
On the other hand, the WGA gave their original screenplay award to Spike Jonze, and it's my hope
and
expectation that the Academy will do the same.
BEST SUPPORTING ACTOR
Barkhad Abdi, Captain Phillips
Bradley Cooper, American Hustle
Michael Fassbender, 12 Years a Slave
Jonah Hill, Wolf of Wall Street
Jared Leto, Dallas Buyers Club
In
Dallas Buyers Club
, Jared Leto gave what I consider to be his best performance since
Requiem for a Dream
. And just about everyone else seems to agree. This will be a well-earned win for him.
BEST SUPPORTING ACTRESS
Jennifer Lawrence, American Hustle
Lupita Nyong'o, 12 Years a Slave
Julia Roberts, August: Osage County
June Squibb, Nebraska
Sally Hawkins, Blue Jasmine
Though technically not her acting debut, Lupita Nyong'o made a strong introduction for herself in
12 Years a Slave
. I'd be very surprised if the Oscars didn't recognize that.
BEST ACTOR
Christian Bale, American Hustle
Bruce Dern, Nebraska
Leonardo DiCaprio, Wolf of Wall Street
Chiwetel Ejiofor, 12 Years a Slave
Matthew McConaughey, Dallas Buyers Club
This is tough. Chiwetel Ejiofor is long overdue for an Oscar. But Matthew McConaughey is a comeback kid of sorts, having shown a lot of promise early in his career, getting lost in cheap romantic comedies for years, and then making a decisive turnaround a few years ago. I have a feeling the Academy is going to want to encourage him for that. Not to mention, of course, that he gave a damn good performance in
Dallas Buyers Club
. I think he'll be the winner here.
BEST ACTRESS
Amy Adams, American Hustle
Cate Blanchett, Blue Jasmine
Sandra Bullock, Gravity
Judi Dench, Philomena
Meryl Streep, August: Osage County
Cate Blanchett has defined the term "winning streak" this year. It's impossible to ignore that she's been taking home
every
award. This is a field of strong contenders, but the record speaks for itself.
BEST DIRECTOR
Martin Scorsese, The Wolf of Wall Street
David O. Russell, American Hustle
Alfonso Cuarón, Gravity
Alexander Payne, Nebraska
Steve McQueen, 12 Years a Slave
Okay, personal opinion time. I think Alfonso Cuarón is great. I've seen everything of his since
A Little Princess
(excluding
Great Expectations
which, of course, didn't live up to critical expectations). I think he deserves awards. But
Gravity
is my least favorite of his movies. Incredible technical achievement, yes. But, to me, the relentless pace of it betrays a lack of confidence in the script, and a lack of trust in the actors (who are big award winners in their own rights). I don't know. Seems like Steve McQueen ought to win it. But its looking like Alfonso Cuarón
will
. I just wish it had been for any of his other movies.
BEST PICTURE
12 Years a Slave
American Hustle
Captain Phillips
Dallas Buyers Club
Gravity
Her
Nebraska
Philomena
The Wolf of Wall Street
This thing that used to be really uncommon -- Best Director and Best Picture going to two different movies --
seems to have been on the increase
over the past couple decades. If Alfonso Cuarón wins Best Director, it looks like we'll have another split this year. While
Gravity
has had a strong awards showing over the past few weeks,
12 Years a Slave
remains the frontrunner for Best Picture. You should place your bets there.
Or at least that's how I see it! What are your predictions? Leave your comments below.
On Oscar night, I'm sure I'll have a thing or two to say during the ceremony, so
be sure to follow me on Twitter
. The 86th Academy Awards ceremony will air on March 2, 2014 at 8:30 eastern/5:30 pacific on
ABC
.