This year, I'm
predicting a split between the Best Director and Best Picture
Oscar wins. If I'm right, that will be three consecutive years of a Best Director / Best Picture split. Three consecutive years!
If that doesn't sound crazy to you, then you're probably a decade or so younger than me and it was somewhat normal by the time you started watching the Oscars. When I was growing up, not only did this almost never happen, but it was a scenario that just didn't make sense. After all, wouldn't the best movie have to be made by the best director? Doesn't it take the best director to create the best movie?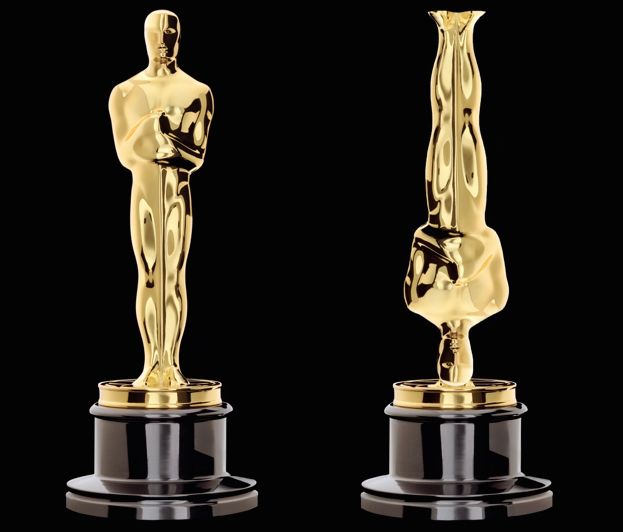 During my lifetime, the Director / Picture split has happened eight times; and really only six times since I was old enough to pay attention to the Oscars. In
1999
, when I was a teenager and only a few years into adopting the persona of "film buff," it was cataclysmic when
Spielberg
won Best Director for
Saving Private Ryan
but Best Picture went to
Shakespeare in Love
.
In the 15 years since, there have been five Director / Picture splits -- fully 1/3 of the time. In the '80s, it only happened twice. In the '70s, once. The '60s, once.
But when you look back before the '60s, you start to notice that this was much more common. In fact, in the '30s -- the first full decade that the Academy Awards existed -- it happened 50% of the time! So I suppose this nothing more than a return to form.
Here's the list of every Best Director / Best Picture split in Oscar history. The years shown are the release years of the movies themselves; they received their awards the following year.
2013
12 Years a Slave
won Best Picture
Alfonso Cuaron won Best Director for
Gravity
2012
Argo
won Best Picture
Ang Lee won Best Director for
Life of Pi
2005
Crash
won Best Picture
Ang Lee won Best Director for
Brokeback Mountain
2002
Chicago
won Best Picture
Roman Polanski won Best Director for
The Pianist
2000
Gladiator
won Best Picture
Steven Soderbergh won Best Director for
Traffic
1998
Shakespeare in Love
won Best Picture
Steven Spielberg won Best Director for
Saving Private Ryan
1989
Driving Miss Daisy
won Best Picture
Oliver Stone won Best Director for
Born On the Fourth of July
1981
Chariots of Fire
won Best Picture
Warren Beatty won Best Director for
Reds
1972
The Godfather
won Best Picture
Bob Fosse won Best Director for
Cabaret
1967
In The Heat of the Night
won Best Picture
Mike Nichols won Best Director for
The Graduate
1956
Around the World in 80 Days
won Best Picture
George Stevens won Best Director for
Giant
1952
The Greatest Show on Earth
won Best Picture
John Ford won Best Director for
The Quiet Man
1951
An American in Paris
won Best Picture
George Stevens won Best Director for
A Place In the Sun
1949
All The King's Men
won Best Picture
Joseph L. Mankiewicz won Best Director for
A Letter to Three Wives
1948
Hamlet
won Best Picture
John Huston won Best Director for
The Treasure of the Sierra Madre
1940
Rebecca
won Best Picture
John Ford won Best Director for
The Grapes of Wrath
1937
The Life of Emile Zola
won Best Picture
Leo McCarey won Best Director for
The Awful Truth
1936
The Great Ziegfeld
won Best Picture
Frank Capra won Best Director for
Mr. Deeds Goes to Town
1935
Mutiny on the Bounty
won Best Picture
John Ford won Best Director for
The Informer
1931 / 32
Grand Hotel
won Best Picture
Frank Borzage won Best Director for
Bad Girl
1930 / 31
Cimarron
won Best Picture
Norman Taurog won Best Director for
Skippy
1928 / 29
The Broadway Melody
won Best Picture
Frank Lloyd won Best Director for
The Divine Lady
1927 / 28
Wings
won Best Picture
COMEDY = Lewis Milestone for
Two Arabian Knights
DRAMA = Frank Borzage for
7th Heaven