As of my birthday this year, I'm the proud owner of a piece of television history!
This is an animation cel from "
The Simpsons'
" first-ever "
Treehouse of Horrors
" segment, "
Bad Dream House
." The segment was written by
John Swartzwelder
and directed by
Wes Archer
.
Click here
to see the scene where this cel was used.
If you find yourself not really caring, it's completely understandable. I get it. When all is said and done, the only thing that matters is the finished episode and your enjoyment of it.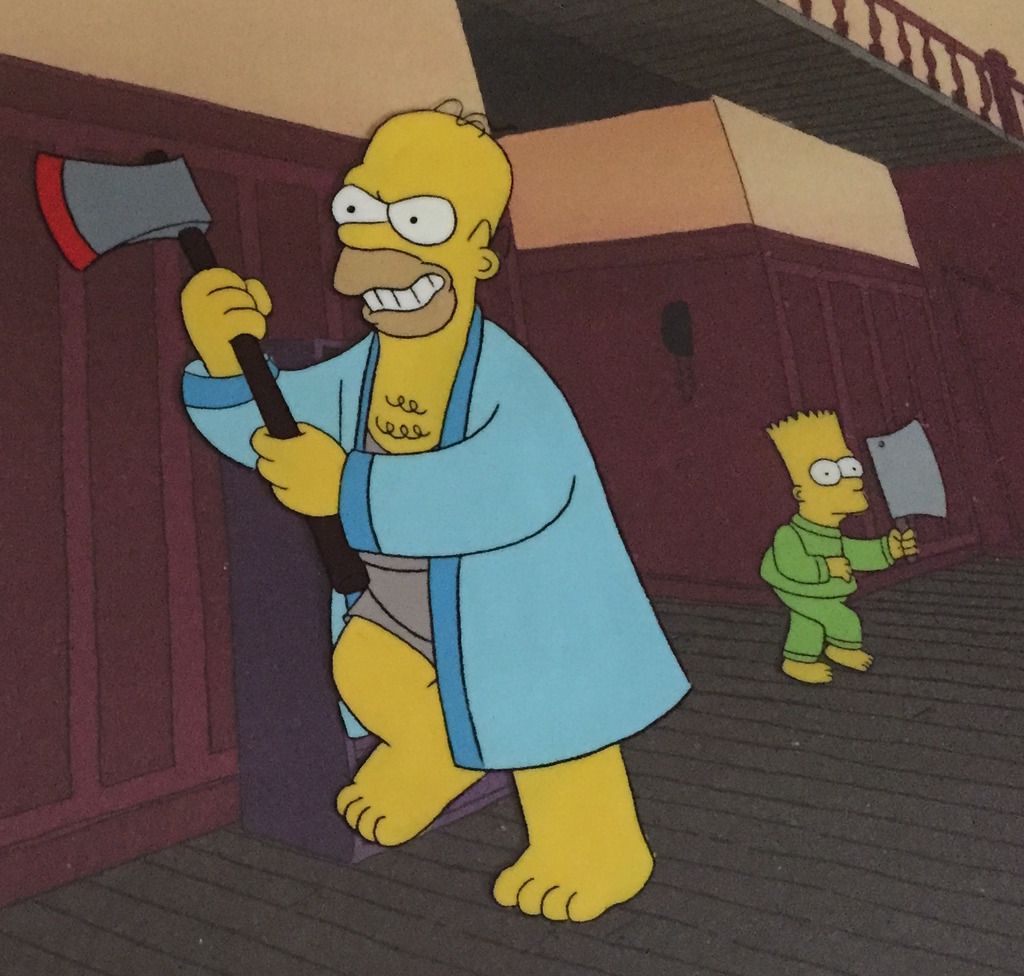 But to me, it's almost unbelievable that I can possess this item, this thing that was an important piece of a
classic
episode of one of my all-time favorite TV shows. This is not a reproduction. An animator drew directly onto this cel. A colorist painted it. A camera took a picture of it -- of this exact thing -- and
this
is what I saw on TV all the way back when I was 10 years old! And again in reruns. And then again on DVD.
This one little cel -- just one element within one/twenty-fourth of one second of a TV show -- has been a part of my life for 25 years!
That's
really
cool to me.
A big THANK YOU goes out to
Helby
and my family for conspiring to get me this.
Click here to view the full episode (requires a cable subscription).
And here's Bart receiving a much less impressive "Itchy & Scratchy" cel: