If there's one thing that devotees of
San Diego Comic-Con
enjoy talking about (possibly more than the event itself), it's all the tribulations they faced leading up to and during the event.
Registration is impossible!
I got screwed out of a decent hotel!
The lines are so long!
My feet are killing me!
These nerds smell!
But the thing that almost never comes up in conversation -- the deep, dark secret of Comic-Con -- is what it does to your intestines.
While the downtown San Diego area has plenty of excellent food options, the fact is you'll miss half the con if you're constantly hitting up the
Gaslamp
for lunch and dinner.
That leaves you with two options: either fill up on the truly awful convention center food (your choice of grease-burger or grease-pizza, called simply "Grizza!"); or pack your own snacks so you can spend more time in Ballroom 20 and less time waiting for a table at the
Kansas City Barbeque
(
as seen in Top Gun
!). Packing snacks is obviously the way to go.
Which brings us back to those intestinal issues. If you're not careful you could, shall we say, cause yourself a great deal of distress.
Going into my sixth year of San Diego Comic-Con, I've formulated what I consider to be the perfect balance of supplies that will help you avoid, uh, falling off schedule. Here's the breakdown: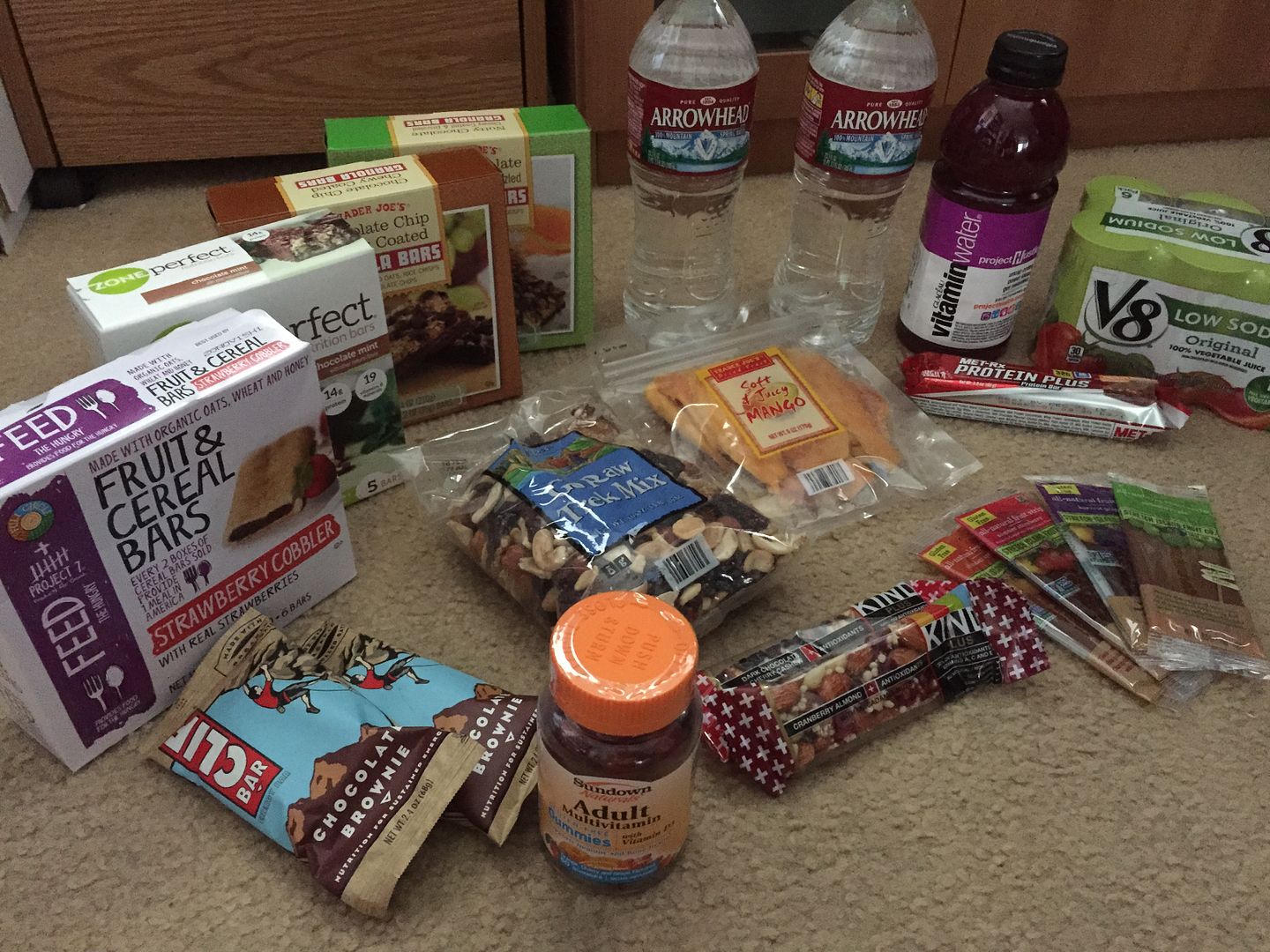 Trail mix and granola.
The mistake I made my first year was relying too much on trail mix and granola. They're definitely good to have on hand, but you've got to mix it up a bit.
Fruits and vegetables.
Sadly, they're too fragile to drop in a backpack that's going to be tossed around, stepped on and smashed into by the madding crowd. Dehydrated fruits and juiced vegetables are the way to go.
Vitamins.
If you read the labels carefully, you discover there's approximately no nutritional value in anything pictured above. Bring vitamins! And since popping those oversized tablets can irritate your already-indignant stomach, I suggest chewables.
Water.
Stay hydrated, idiot! Nothing in your body works without that. And if it's fortified with vitamins or electrolytes, you'll be all the better for it.
Okay, that about covers it. Follow my advice and you may just remain upright through Sunday.
See you in San Diego, dorks!