Here's
the best Oscar night checklist
you could ever ask for! This single sheet includes the complete list of 2016 nominees (except Best Documentary Short, *frowny face*), checkboxes to track the winners, and special notations so you can compare your predictions to Your Daily Joe's.
Click below to view, download (PDF format), and print out the ballot for Sunday night.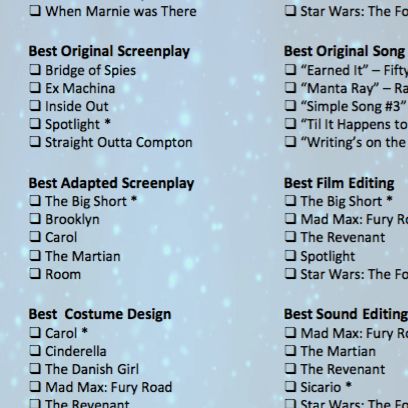 Click here to download
As always, special thanks to
Helby's Hatch
for designing the ballot! Visit Helby's Hatch for more original designs, patterns and crafts.