It should come as a surprise to no one that I'm somewhat obsessed with TV and movies, and am therefore always up for a good story about Hollywood. I've recently found myself digging into several excellent Hollywood stories -- some factual, some fictional. This is one I highly recommend.
The first time I saw a
Kenneth Anger
film was early on in film school. When it was over and the lights came up in the screening room, a classmate yelled out from a few rows up: "So is our textbook gonna be 'Hollywood Babylon'?"
"Hollywood Babylon." That title sounded familiar, but I knew nothing about it.
Turns out that's the perfect way to find out about "Hollywood Babylon." Slowly. Vaguely. Talked about in questions rather than statements. Nobody knowing exactly what it's supposed to be, or where it came from, or why. It becomes mythic in your mind.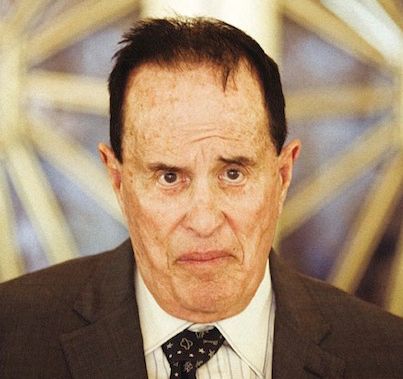 The legend grew from there. It was a book that Anger had written. It was supposedly deplorable. A scandal rag. A scummy, bottom-feeding, rumor-mongering pile of trash rife with inaccuracies, so why would you even want to read it?
According to lore, it had been banned at one point. So how could you
not
want to read it?
But probably the biggest reason it commanded my interest was its inaccessibility. I couldn't find it anywhere! For several years, it was the first thing I'd look for in any bookstore I entered. I'd flip through the dusty card catalogues of neglected libraries. I'd check the Harlequin-riddled basement shelves of great-aunts. Where was this thing? Was it even real?
As time went by, it started to fade from my mind. Eventually, I stopped looking for it altogether. It was a dead subject.
All of that changed, however, on a recent re-watching of
Wonder Boys
. James Leer, the character played by
Tobey Maguire
, is an aspiring novelist obsessed with classic Hollywood. In one scene, his college professor (
Michael Douglas
) marvels at all the overdue library books James keeps in his room. Among the stack: "Hollywood Babylon."
The quest for that book came rushing back to my mind, so I decided to give it one last try. Would I finally be able to find it?
Yeah. Real easy. Turns out it's available for sale
everywhere
now. You can't
stop
people from trying to sell you that book.
So after 15 years of on-again/off-again hunting, I finally have a copy. And how is it?
Scummy. Bottom-feeding. A rumor-mongering pile of trash. Factually suspect.
And I love it.
First of all, Anger's writing is a guilty joy - breezy, crisp, biting, catty, and witty; essentially what I'd expect from the guy who
made this
.
Second... I just plain love this stuff, and I don't know why. I've always loved a good Hollywood story. I've never even seen a single
Fatty Arbuckle
film (which I could probably change just by going to YouTube right now); but the dude did some wild living, and I don't need to be a fan to want to know all about that.
The fact that much, if not most, if not
all
of "Hollywood Babylon" is inaccurate doesn't bother me. Even if these stories aren't true, they still represent a certain reality: the
real
rumors and gossip that the "film colony" (as Anger likes to refer to it) was spreading about itself at the time. That has value. It helps you get a fuller picture of What It Was Like Back Then. Fatty Arbuckle might have been cleared of any wrongdoing; but if you'd been having drinks with
Buster Keaton
and
Harold Lloyd
while Arbuckle was on trial,
this
is what they would've told you they'd heard.
I'm very happy to have finally had the chance to read this thing. I only wish that, instead of buying a fresh new print, I could have found an old, crinkled, mildew-splotched copy up in some attic or at a garage sale. I'm thinking I'll fling my copy to the back of the garage and forget about it. To whoever finds it at some unknown point in the future: You're welcome.